Discover leading global egg producers and their contributions to the growing demand for eggs and egg-based products in the industry.
Largest Egg-Producing Companies Worldwide
Egg production is vital in the global food industry, driven by increasing worldwide demand for eggs and egg-based products. This report outlines top egg producers, showcasing their industry roles.
1. Cal-Maine Foods, Inc. (USA)
Cal-Maine Foods, headquartered in the United States, is a prominent player in the egg industry. The company specializes in producing shell eggs, including conventional and specialty varieties. While specific production volumes may vary from year to year. Cal-Maine Foods consistently ranks among the top egg producers in the country.
2. Rose Acre Farms (USA)
Rose Acre Farms is recognized as one of the leading egg producers in the United States. They operate numerous farms across the country. Supplying a diverse range of egg products, including shell eggs, liquid eggs, and specialty eggs.
3. Cargill (USA)
Cargill, a global agribusiness company, plays a multifaceted role in the egg production sector. Although they are involved in various aspects of agriculture, they also produce a range of egg products too.
4. Iowa Select Farms (USA)
Iowa Select Farms, primarily known for its pork production, also has a notable presence in the egg industry. They produce eggs for different markets, contributing to the overall supply of eggs in the United States.
5. Hy-Line International (USA)
Hy-Line International is renowned for its genetics expertise in poultry breeding. They provide high-quality layer breeds optimized for egg production, supporting the global egg industry.
6. Hillandale Farms (USA)
Hillandale Farms is a major egg producer in the United States, serving retailers and foodservice companies with various egg products. The company's production volumes are significant in meeting consumer demand.
7. Rembrandt Foods (USA)
Rembrandt Foods is dedicated to egg production and processing in the United States. With operations in several states, they contribute substantially to the nation's egg supply.
8. Michael Foods (USA)
As a subsidiary of Post Holdings, Michael Foods specializes in value-added egg products, such as liquid eggs and egg-based food items. They are known for their role in supplying processed egg products to the food industry.
9. Trillium Farms (USA)
Trillium Farms, one of Ohio's largest egg producers, is committed to animal welfare and sustainable practices in egg production. Their activities contribute to the state's and the nation's egg supply.
10. Sparboe Farms (USA)
Sparboe Farms, a family-owned business, is a significant player in the U.S. egg industry. They offer a wide range of egg products and supply customers across the country.
Conclusion
Top egg producers play vital roles in meeting global egg demand. Production volumes may fluctuate due to market dynamics and regulations.
Check out Top 40 Egg Producers in the World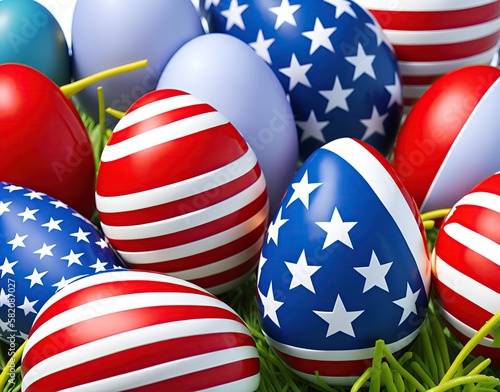 Check out Wattagnet