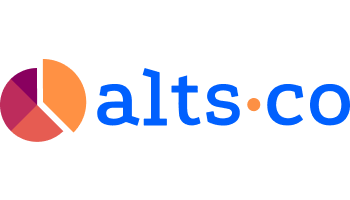 With more than 40,000 members, Alternative Assets demystifies and explains the hottest unique investment ideas out there. Collectibles, NFTs, Wine, Fine Art, Websites, even Music Rights.
Subscribe to Alternative Assets today.
Poultry & Egg News
The South African Poultry Association plans to expand the sector by investing a total of R900 million over the next two years.
Read: R2.4bn investment into South Africa poultry
The Nigerian government is working with Amo Farm Sieberer Hatchery Limited and Heifer International, to empowered 500,000 poultry farmers support 200,000 farmers by 2025 and 500,000 farmers by 2030.
The latest statistics found Tanzania produces 92,092,000 chicks; 52,344,000 broilers; 32,364,000 hybrids (Kuroiler and Sasso) and 7,384,000 layers.
The Dollar crisis in Egypt has pushed chicken prices 50% higher over the past few months, leading to widespread calls to buy chicken feet on the pretext that it contains a high percentage of protein and is affordable. After removing the skin that covers it, the chicken foot provides 106 calories, while the chicken thigh without skin contains 176 calories.
CP's 7 layer complexes in Thailand produce biogas from chicken manure and now convert it to electricity, saving 70–80% on total power costs at zero emissions:
Read: How CP reduced power costs by 80% at zero emissions
The global poultry probiotics ingredients market is anticipated to grow significantly at a CAGR of 5.6% over the forecast period (2022-2028).
Bird Flu Update
Poultry losses since October are almost 70% above last year's pace, hitting 16.1 million by Dec. 1, according to the World Organization for Animal Health. Before then, more than 138 million birds were lost in the 12 months through September, more than the prior five years combined.
Niger has reported the highly contagious H5N1 strain of avian influenza, or bird flu, among poultry in a village in the south of the country.
Another case of HPAI reported in Michigan. The worst outbreak of highly pathogenic avian influenza in the United States disrupted production and led to increased poultry prices in 2022.
The USDA is working a a Bird Flu Risk Assessment tool for farmers.
South Africa confirms detection of second HPAI virus type. The virus-positive results came after 58 of the farm's 200 poultry died in October.
Japan detected its first ever case and about two dozen farms were infected in South Korea, which faced egg shortages during past outbreaks.
The spread of bird flu has accelerated in the past weeks in France, raising concern of further shortages, have already culled of about 20 million chickens, ducks and turkeys and a sharp fall in poultry and foie gras output.
The UK flocked down all poultry in November, and 40% of free-range turkeys raised for Britain's Christmas dinners were killed, which also lead to its egg shortage. Total UK laying flock has fallen 6% to 36.4 million over the past 12 months, leading to shortage and a 30% increase in price.
The Sri Lankan Poultry Producers Association has agreed to provide eggs to consumers at a price of 55 Rupees after breaching the 70 Rupee mark recently.
In the US, egg prices jumped 49% in November, according to data from the Bureau of Labor Statistics.
Read: The rise and rise of egg prices in the US
Total UK laying flock has fallen 6% to 36.4 million over the past 12 months, leading to shortage and a 30% increase in price.
Malaysia is importing eggs, as feed prices force local farmers to cut back.
Red Meat & Dairy News
Read: Will climate impact labels affect meat demand?
For just the second time in history, U.S. beef exports surpassed the $10 billion mark. Exports are expected to reach $12 billion in 2022 with China playing a significant role.
Many experts expect a tight meat supply in 2023, with some saying prices will rise through to 2024. However, it appears no one will be immune from recession as 2023 looms ahead. Economic pressures are projected to take a bigger bite out of profits and create ongoing uncertainties in the markets ahead.
Read: 2023 meat price forecast
China has still not resume beef imports from Canada, a year after the BSE case, while Philippines and South Korea have resumed the imports of Canadian beef. However, hides are still eligible for export.
The Cambodian government issued a statement of its intent to intervene and balance pork prices in the market between pig raisers [farmers] and consumers, in a move to help farmers gain market access locally and internationally.
he latest AHDB Porkwatch survey shows fresh pork facings across the 11 retailers surveyed at 85% British, down from the recent high of 87% in September, raising the UK pig sector concerns about retailer support.
Seafood & Aquaculture News
Australia will soon have country of origin labelling for seafood in hospitality. Restaurants, cafes and similar businesses will need to provide information on where their seafood is from.
Planet Tracker identifies the companies most exposed to overfishing, illegal fishing and other sustainability risks across the $1.8 trillion seafood supply chain through its centralised database.
Read: Planet Trackers $1.8 trillion solution for sustainable fishing
Norway-based company Inseanergy has made agreements with several aquaculture industry players to supply them with floating solar units and boost their energy transition efforts. This comes on the back end of Norway's 40% tax proposal, even after making a U-turn.
Six local investors in the Seychelles received licences for research and development, hatchery and nursery, and production in the aquaculture sector.
Plant Based & Cultured Meat & Dairy News
Germany's Bluu Seafood has successfully grown its cultivated fish cell lines "in suspension", allowing the company to produce biomass without the use of scaffolds or other microcarriers. This is a crucial step that will enable fish cell production in large scale stirred-tank bioreactors.
Heura, the Spanish vegan meat giant, is now available in 200 Waitrose stores in the UK.
Vegan milk sales in the U.S. reached new highs (yet again) this year, growing 6.4% to almost $2.3 billion in June. Almond milk remained the category leader, taking up $1.2 billion of the share of sales, but oat milk saw a major hike of 50%.
Global Cultured Meat Market Size was estimated at USD 26 million in 2021 and is projected to reach USD 385.7 million by 2028, exhibiting a CAGR of 47.14% during the forecast period.
Read: Younger generations are more likely to eat insects and lab grown meat
Container Shipping News
The Freightos Baltic Daily Index (FBX) assessed China-West Coast rates at $1,378 per forty-foot equivalent unit on Monday. The index has been relatively unchanged since Nov. 23 but is down 93% from it's all-time high in September 2021.
South Korea, Asia's fourth-largest economy, is heavily dependent on overseas trade, of which 99% of is done by ship. Declining exports and production rates are threatening the country's job security and pose a risk towards recession. The SCFI fell 16.2 points from Dec. 16 to 1107.09 on Dec. 23. It hit a record-high 5109.6 on Jan. 7 this year. The index is expected to plummet to a pre-pandemic level of 600-700 next year, worsening container shipping companies' profitability.
Macro weakness and the decline in freight rates will likely take a toll on shipping stocks in 2023.