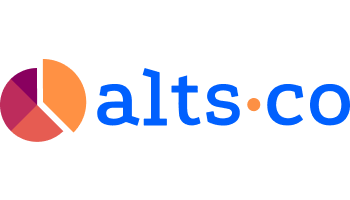 With more than 40,000 members, Alternative Assets demystifies and explains the hottest unique investment ideas out there. Collectibles, NFTs, Wine, Fine Art, Websites, even Music Rights.
Subscribe to Alternative Assets today.
Aviagen
Aviagen delivered close to 36,000 day-old chicks from Denmark to its customer Provita Breeder in Bangladesh via the newly established Scandinavian trade route on Qatar airlines.
Hatchtech
HatchTech Incubation Technology will be Upgrading Greece's largest integrated poultry company, Nitsiakos, hatchery operation.
Adisseo
The Adisseo group has agreed to acquire Nor-Feed and its subsidiaries, which markets plant-based specialty ingredients and plant extracts for animal nutrition.
Charoen Pokhand
Charoen Pokhand's 7 layer complexes in Thailand produce biogas from chicken manure and now convert it to electricity, saving 70–80% on total power costs.
Agrosuper
Fitch Ratings has affirmed Agrosuper S.A. (Agrosuper) Long-Term Foreign and Local Currency Issuer Default Ratings (IDRs) and its USD500 million senior unsecured bond at 'BBB-'. Fitch also affirmed Agrosuper's Long-Term National Scale Rating and Local Issuances at 'AA-(cl)'. The Rating Outlook is Stable.
Tyson Foods
After strong sales last year and in the 1st quarter of this year, Tyson Foods has reported a disappointing 4th quarter. Net income sank 60 percent and operating income was down 67 percent from year ago levels. Tyson reports a 150 dollar per head loss on cattle right now, and says it lost 55 million dollars on pork operations in the 4th quarter compared to a 78 million dollar profit in the 4th quarter of 2021.
Tyson Foods Inc TSN.N said on Thursday that it suspended and reduced operations at some of its U.S. meat facilities due to a severe winter storm hitting a vast stretch of the country.
Hormel
Hormel Foods Corporation announced that it has acquired a minority stake in PT Garudafood Putra Putri Jaya Tbk ("Garudafood"), one of the largest food and beverage companies in Indonesia.
JBS
JBS improved its performance in the CDP 2022 Climate Change Report. The institution raised the Company's score from B to A- in Climate Change, above the average score (C) for food and beverage companies.
Smithfield
Smithfield Foods announced senior management team changes following Chief Operating Officer Brady Stewart's decision to depart the company. Stewart resigned from Smithfield to accept a position with an industry competitor.
ForFarmers UK & 2Agriculture
ForFarmers UK and 2Agriculture agreed to merge their animal feed milling operations into a joint venture in July. Between them, the firms operate 19 mills across the UK.
Maple Leaf
Maple Leaf Foods has joined forces with mycoprotein meat producer, The Better Meat Co. Maple Leaf Foods announced it was cutting its plant-based business by 25 percent as demand failed to meet expectations. Third-quarter sales this year for the $45 billion meat giant's alternative protein sector dropped more than nine percent to $43.6 million.
Austevoll
Austevoll Seafood has an ROCE of 15%. By itself that's a normal return on capital and it's in line with the industry's average returns of 15%.
Inseanergy
Norway-based company Inseanergy has made agreements with several aquaculture industry players to supply them with floating solar units and boost their energy transition efforts.
Heura
Heura, the Spanish vegan meat giant, is now available in 200 Waitrose stores in the UK.
Marel
He Yu Frozen Foods Co., also known as Shanghai Hollywin Frozen Food Co., has purchased two new SC 250MA model salmon-cutting machines from Marel.
Olafur Karl Sigurdarson will be the new executive vice president of Marel Fish, replacing Gudbjorg Heida Gudmundsdottir, who has served in the role since March 2020, when he replaced Sigurdur Olason. Sigurdarson has been with Marel since 2015, where he joined as a product manager for the inspection product group.
Le Roy Seafood
Leroy Seafood Denmark has acquired Danish whitefish supplier Mondo Mar Marine Foods. The whitefish processor from the Jutland region will become a part of Leroy's portfolio of companies, which includes Thorfisk, Scan Fish, Brdr. Schlie's Fiskeeksport, Johnsen Fish Wholesale, and P. Taabbel & Co.
Nomad Foods
Shares of Nomad Foods (NOMD) have gained 1.4% over the past four weeks to close the last trading session at $17.11, but there could still be a solid upside left in the stock if short-term price targets of Wall Street analysts are any indication. Going by the price targets, the mean estimate of $23.67 indicates a potential upside of 38.3%.
The Alliance Members
The Alliance members Hapag-Lloyd, ONE, Yang Ming and HMM have finalised their April network plans, which feature vessel upgrades on Asia to North Europe, Mediterranean and US east coast services.
Hapag-Lloyd said one of the key highlights would be the deployment of its 23,500 teu newbuild ULCVs on the Asia-North Europe tradelane to replace smaller ships. Hapag-Lloyd added that another highlight of next year's network enhancements was the addition of 14,000-15,000 teu ships on Asia-Mediterranean services and on the transpacific between Asia and the US east coast.
Ocean Alliance partners announced their annual network adjustments, bringing forward commencement from 1 April to 1 January, which they said was to coincide with the introduction of the new IMO 2023 ship efficiency regulations.
Between the three alliances, the current orderbook stands at some 5m teu, stemmed for delivery within the next two to three years.