Top 3 trending plant based meat articles with Refind
1. Beyond Meat Beats Q4 Sales Expectations Despite Lower Demand and Prices
2. Cargill backs plant based & extends Cubiq Foods partnership
3. Why are Americans buying less plant-based meat?
Bonus: Global Shipping Industry Grapples with Plunging Exports and Freight Rates

Get a daily email with the 5 best articles from around the web on Food and your other favorite topics.
Animal Feed & Nutrition Company News
AB Agri
AB Agri has selected Infor CloudSuite Food & Beverage to digitally transform its global operation. Infor, an industry cloud company, will deliver the enterprise resource planning (ERP) solution as a public cloud deployment powered by Amazon Web Services (AWS). The solution will be implemented across the UK, Spain, Denmark, and Poland to establish a common ERP platform to support continuous improvements and growth plans. AB Agri aims to simplify its complex system landscape and overcome the challenges posed by the variety of ageing, highly-customised ERP systems in use across its 11 brands and entities.
Evonik
Evonik, a German chemicals company, expects a decline in its core profit for 2023 due to decreasing prices of animal feed and the ongoing impact of inflation and fluctuating energy prices.
Nutreco
Mosa Meat and Nutreco have announced their intention to develop a low-cost cell feed supply chain to scale up the production of cultivated beef. The Dutch food tech company and global animal nutrition and aqua feed leader have been working on a project called "Feed for Meat" for several years, with a focus on reducing the costs of cell feed to lower the costs of cultivating meat. The partnership represents Mosa Meat's commitment to developing the cellular agriculture supply chain.
Purina
Nestlé presented its plans for Purina Petcare division's growth at the CAGNY Conference, stating that many of its pet food brands will reach $2 billion in sales by year-end. The company will focus on expanding into new market and product segments. In 2022, Nestlé's global sales reached $100.7 billion, with the pet care segment accounting for 19%. The company invested $1.8 billion in R&D to further growth, according to CFO François-Xavier Roger.
Meat Market News
The U.S. Foodservice Operations segment had a strong quarter with sales growing by 13.7% to $13,077 million, local case volumes rising by 3.2%, total case volumes increasing by 5.2%, gross profit escalating by 16.5% to $2,493.1 million and gross margin increasing by 45 basis points to 19.06%. In contrast, the International Foodservice Operations segment's sales advanced 17% to $3,282.4 million in the quarter, but foreign-exchange fluctuations had an adverse impact of 11.6%. On a constant-currency basis, sales advanced 28.6%, gross profit jumped 10.3% to $624.5 million, and gross margin contracted 115 basis points to 19.02%. SYGMA's sales rose by 9.2% to $1,933.5 million, with gross profit up by 9.9% to $150.4 million and gross margin expanding by 5 basis points to 7.78%. The Other segment's sales increased by 23.1% to almost $301 million.
Meat Company News
BRF
BRF SA, a food processor, is anticipating an increase in margins across its various business segments due to an anticipated decline in livestock feed prices. This comes as Brazil is expected to harvest large soy and corn crops in 2023. Despite this positive development, the company is still struggling from the drop in meat prices in export markets during the first quarter. BRF executives also mentioned that an operational overhaul would contribute to improved margins in the upcoming quarters. The company discussed these topics during a conference call to review its quarterly results.
Cargill
Cargill is extending its partnership with Cubiq Foods to co-develop and commercialize plant-based fat technologies, including Cubiq's Go!Drop emulsion designed to improve the taste and texture of plant-based meat and dairy products. The partnership aims to address the "flavor gap" in plant-based foods and take advantage of the growing global market for plant-based foods, which is expected to reach $74.2 billion by 2027. Cargill's investment in Cubiq last year will also give it access to Cubiq's existing portfolio of plant-based ingredients.
Marfrig
On March 1, 2023, Marfrig Global Foods SA (MRFG3.SA), a Brazilian meatpacker, reported a net loss of 628 million reais ($121 million) for the fourth quarter, which was worse than expected due to declining profits in North America.
Moy Park
On Thursday evening, a fire broke out in a fryer on one of the production lines at the Moy Park factory in Hénin-Beaumont, leading to the evacuation of about a hundred employees. Moy Park specializes in processing poultry. Firefighters intervened to put out the fire.
Sysco
Food distributor Sysco posted Q2 fiscal 2023 results, with double-digit growth in earnings and sales, continued market share gains and solid progress in its Recipe for Growth plan. However, adjusted earnings of 80 cents per share fell short of the Zacks Consensus Estimate of 83 cents, while sales of almost $18,594 million jumped 13.9% YoY but missed the Zacks estimate. Sysco witnessed product cost inflation of 8.3% and adjusted operating expenses rose 11.4%. Sysco expects to witness continued gains from its Recipe for Growth plan in H2 FY23 and into the next fiscal year.
Tyson Foods
Tyson Ventures, the venture capital division of Tyson Foods, has announced that it is accepting applications for its second annual Demo Day. The event, scheduled for July 11, will focus on upcycling technologies as Tyson aims to achieve its sustainability goals. Startups can apply until May 1, 2023, and selected participants will be invited to pitch their upcycling solutions in person at Demo Day. Up to six startups will have the opportunity to connect with Tyson Foods' senior leadership and potentially partner with the company to test products in real market conditions. Last year, six startups worked with Tyson Foods leaders on potential partnership opportunities after being selected.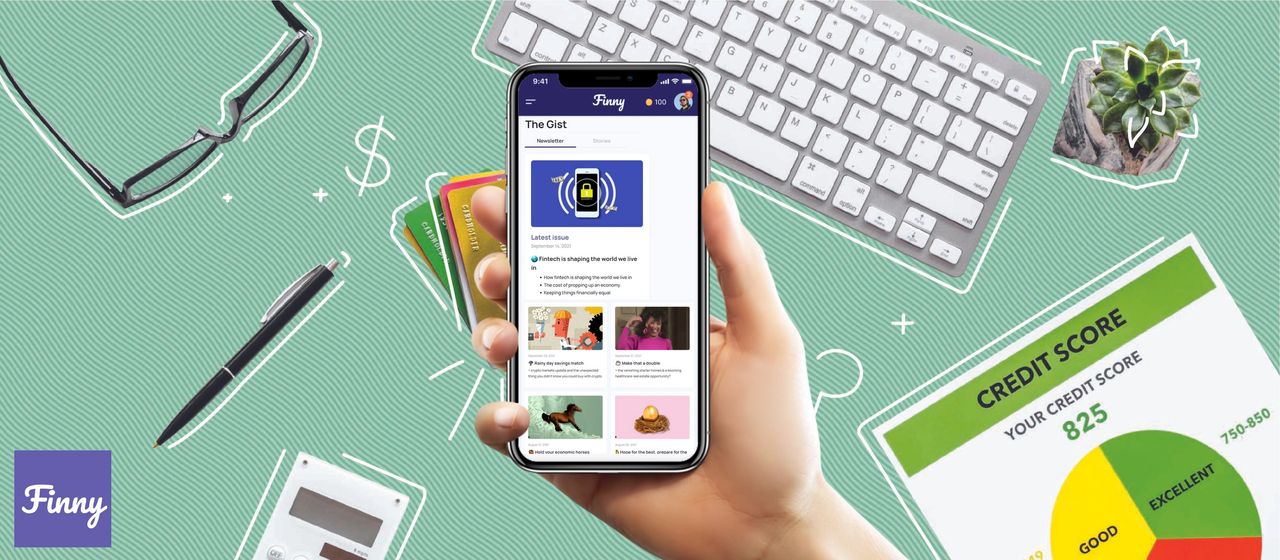 Twice a week, Finny sends you simple 5-minute breakdowns of top money trends, personal finance, and investing tips delivered right to your inbox – for free.
Logistics News
The Journal of Commerce's TPM23 conference in Long Beach discussed issues affecting trans-Pacific service contract negotiations, including the shift away from China and ongoing US West Coast labor negotiations. The mood was generally positive, although concerns were raised about the possibility of a rate war and the industry's volatility due to overcapacity. The event featured various speakers, including former Chief Economist of IHS Markit Nariman Behravesh, who upgraded the global economic outlook, but warned that persistent core inflation could still suppress growth. Retired General David Petraeus stated that no country could replace China's manufacturing might, and Alan Murphy, CEO of Sea-Intelligence Maritime Analysis, warned that the trans-Pacific is already in a rate war.