Animal Feed
The global market for animal feed is expected to grow at a CAGR of 3.4% during the forecast period of 2021-2030. The Asia-Pacific region is the largest market for animal feed, accounting for 54% of the global market in 2021. North America is the second-largest market, followed by Europe and South America.
Global black soldier fly market is valued at USD 175.76 million in 2021, and it is anticipated to attain a value of USD 1,437.56 million by 2028, at a CAGR of 35.10% over the forecast period (2022-2028).
Read: Cargill to begin exporting grain from Ukraine to bring down food prices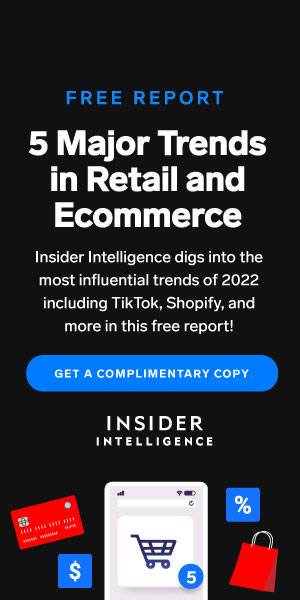 Poultry & Eggs
Industry experts in Australia warn that a staggering shortage of chicken is expected to hit supermarkets this holiday season as pubs and restaurants tighten their grip on popular staples. Chicken prices will soar 12% by Christmas as farmers and meat factories cut production sharply. The bird shortage, which is expected to last into the new year, is caused by a perfect storm of domestic and international factors.
The European poultry meat producers organisation, Avec, has announced the launch of its Sustainability Charter, which it says symbolises the commitment of the European broiler meat sector toward a more sustainable future.
UK supermarkets have pledged an additional £26 million (US$32 million) to the British egg industry at a time while the authorities is below stress to analyze the deliver chain to peer whether or not an "exceptional marketplace situations" announcement must be made.
Five Russian poultry farms have received permission from the Iranian veterinary authorities to supply broiler meat to the country.
Perdue Farms Inc. has reached a settlement in principle of claims that it participated in a scheme by top poultry processors to drive down pay for their mostly immigrant workforce. Settlements worth $135 million already got tentative approval.
The Bank of Ghana has issued a statement to customers importing poultry and other commodities currently classified as 'non-essential'. Withdrawing forex support. This policy he entered into force on November 17th and is expected to remain in effect until May 2023. In addition to poultry, other commodities affected by this measure are rice, vegetable oils, pasta, fruit juices and mineral water.
Read: Poultry price up 17% while beef price drop 3.6%
Beef & Dairy
Woolworths bought around 157,000 tonnes of beef for its domestic retail operations during the 2021-22 financial year.
US October beef exports totaled 125,466 metric tons, up 8% from a year ago. Export value was $929.8 million, down 3% from the large total reported in October 2021. China/Hong Kong was the leading destination for U.S. beef in October, with export value topping $240 million. Export volume to Japan was steady with last year and shipments increased to South Korea, but export value to both markets was negatively impacted by slumping currencies.
In the first 10 months of 2022, beef export value increased 18% from last year's record pace to reach $10.05 billion – topping $10 billion in a single year for only the second time. January-October export volume was 1.25 million metric tons, up 4% from a year ago.
Indonesians' growing demand for dairy products made Bambang Sutantio, founder of Cisarua Mountain Dairy, a new addition to the 50 richest list with a net worth of $1.85 billion. Shares are up a third since the company, better known as Cimory, went public in 2021, raising $252 million, Cimory's revenue, as per provisional numbers for the first nine months of this year, rose 75% to 4.7 trillion rupiah ($94 million). That followed a 120% surge last year to 4 trillion rupiah, thanks to robust sales of dairy and frozen foods, both of which more than doubled.
Americans consumed more dairy products than ever in 2021, according to data from the USDA. The average American consumed 667 pounds of dairy on a milkfat basis in 2021 versus 539 pounds in 1975 when data was first established. Among the products showing strong growth were American-type cheese, up 0.5 pounds, butter, up 0.2 pounds, and yogurt adding 0.7 pounds. Yogurt consumption grew at its strongest rate in a decade and American-type cheese consumption was the second biggest increase over the past 20 years.
This year's rising interest rates will continue to discourage expansion throughout the dairy industry as the cost to service debt soars.
Pork
US Pork exports were the largest in 16 months and beef exports continued on a record pace, according to data released by USDA and compiled USMEF.
Pork exports reached 238,198 metric tons in October, up 5% from a year ago and the largest since June 2021. Pork export value increased 13% to $697.3 million, the highest since May 2021. For January through October, pork exports were 12% below last year at 2.18 million mt, valued at $6.26 billion (down 8%).
With food costs rising due to inflation, Triumph Foods is making meat donations to help community members in need.
Triumph recently donated about 37,000 pounds of pork to Second Harvest Community Food Bank for the Thanksgiving holiday. The donation translates to more than 30,000 meals for the 19 counties the food bank supports.
US overall rate of inflation in the economy has been about 15.2%. Food inflation has been up 22.5%. All meat inflation is up over 25%. From a retail protein price standpoint, pork has experienced a 31.5% increase from January 2020 to October 2022.
Pork production now is also below January 2020, with less pork on the market and is expected to be a similar story in 2023.
Read: JBS acquires US pork producer TriOak Foods
Seafood & Aquaculture
"Global Animal Protein Outlook 2023," said that 2022 was a year of rising input prices, supply-chain disruptions, and geopolitical issues – and that 2023 will likely see more of the same. Continue reading Rabobank Seafood Report 2023 (Growth)
UK-based processor Hilton Seafood appointed Chris Hayes as its new managing director. Hayes represents the sixth new MD for Hilton Seafood in less than three years, replacing outgoing Andre van der Padt, the former CEO of Dutch Seafood Company.
Ghana's new Aquaculture Development Plan aims to increase the country's fish farming output from 89,376 tonnes in 2021 to 211,697 tonnes by the end of 2027 – an increase of 136 percent.
Read: Seafood prices skyrocket
Plant based & cultivated meat
Plant-based beef tenderloin with protein fibres that mimic real meat goes on sale for £40.
MALK Organics, a maker of dairy alternatives, has raised more than $9 million in Series B funding led by Benvolio Group and Rotor Capital. Founded in 2015, MALK Organics offers a line of organic plant milks formulated with three to five simple ingredients and no glyphosates, gums, fillers or oils. Offerings include unsweetened almond, vanilla almond, original oat, vanilla oat and chocolate oat.
Read: Plant based meat sales plummets in fast food sector
A court battle over plant-based meat heated up on another front Wednesday, as Motif FoodWorks Inc. filed administrative challenges to patents owned by Impossible Foods Inc. The Impossible Burger maker sued Motif in March. It's alleged that Motif infringed seven of its patents relating to a protein crucial to the taste and smell of Impossible products.
Beyond Meat sales slid 22.5% in the third quarter compared to the previous year, and the company has laid off over 20% of its global staff since August. After an extremely successful market debut in 2019, Beyond Meat has lost favor with investors. The stock dropped about 77% so far this year.
Read: Breaking News: FDA approves lab grown meat
Pet Food
According to Euromonitor International, global pet food sales are expected to grow to $123.6 billion in 2022. The United States is currently on-track to achieve pet food and treat sales of $45.4 billion by the end of the year, representing about 37% of global sales.
In 2021, Germany (which has the 2nd highest pet cat population in the EU & 3rd pet dogs) was home to 16,700,00 pet cats and 10,300,000 dogs, according to the FEDIAF report "Facts & Figures 2021." Continue to all the major pet food company financial performance report.
FlyFeed recently announced that Ahmed Hassan has joined the company's advisory board. Prior to joining FlyFeed, he served as general manager for many of Colgate-Palmolive's subsidiaries and led its Hill's Pet Nutrition division for six years.
Containers Shipping Industry
Significant oversupply of containers and a further influx of more TEUs is expected in 2023. Shipping lines continue to reduce vessel capacity and suspend services by considerable blank sailings. A rate war is expected for 2023.
Fitch Ratings' deteriorating sector outlook for global shipping primarily reflects significantly weaker profits in the container segment due to falling freight rates. The main risks for the segment include a potential recession and the continuation of pandemic-related lockdowns in China, leading to further weakness in demand and manufacturing.
Container shipping rates for North American imports have plummeted since the start of the year, with box volumes on the trans-Pacific route from China to the US West Coast having dropped 86.8% and US East Coast imports rates falling 71.6%.
Read: China's drop in demand plummets container shipping into chaos
Company News
Includes Cargill, JBS, Pilgrims, 2 Sisters Food Group, Tyson Food, Smithfield, Sanderson, Wayne, Muyuan, CPF, Kerry, Hormel, Impossible Foods, Ananti Feeds. Continue to the article.
Read: The top 10 list of sustainable protein investments