Smartr Daily The Essential Newsletter For Curious Minds. Sourcing the smartest articles on the Web – Thought provoking ideas and insights delivered straight to your inbox daily! Try for free!
Futures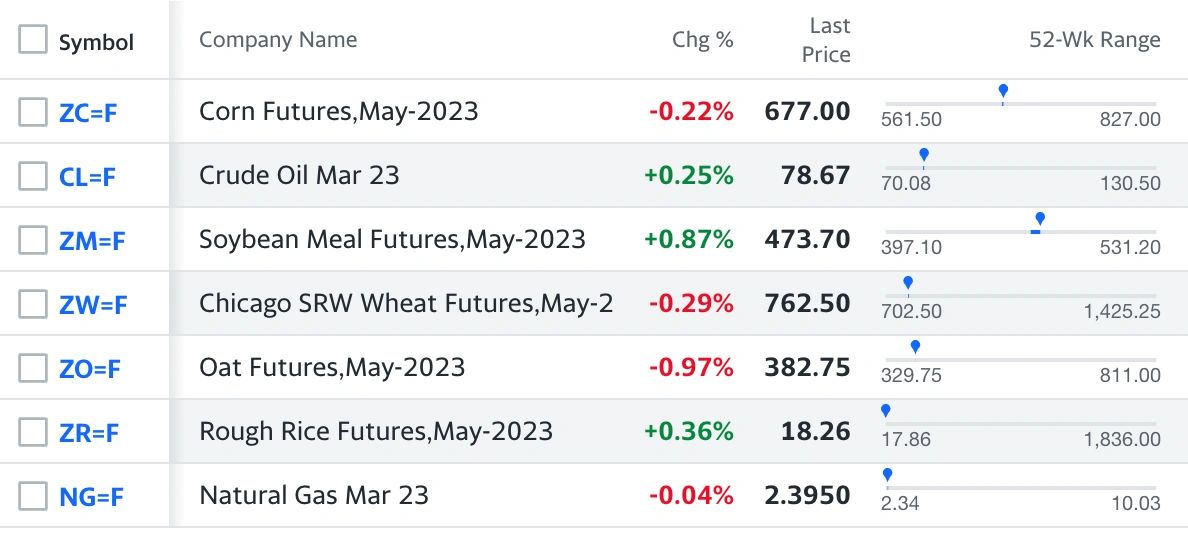 The Brazilian arm of U.S. grain trader Cargill has launched a $240 million time deposit to fund environmental, social and governance (ESG) projects at South American food giant Cargill.
Oil prices steady after U.S. stockpile swells.
Top Listed Dairy Companies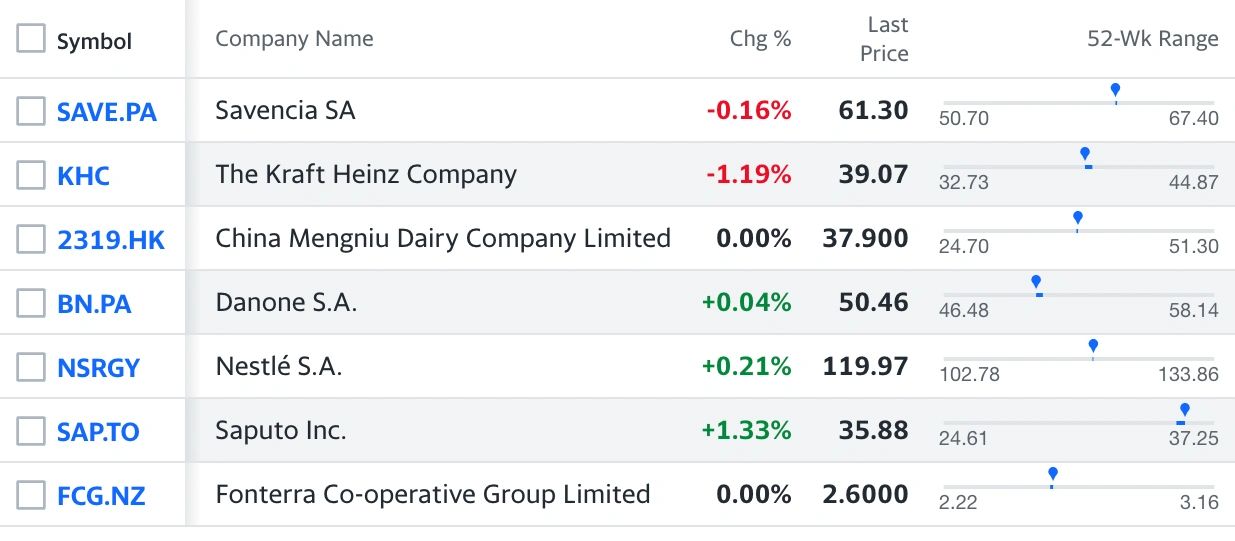 The Northeastern Dairy Product Innovation Competition supports food innovators in launching dairy-based products using northeast US sourced ingredients with benefits including product prototyping and financial rewards for winners.
Dairy Company News
Arla
Arla Foods reports strong financial results despite recognizing a volatile market dominated by inflation. Revenue increased 23.2% from $12 billion to $14.8 billion in 2021. Notable increases include Arla`s average price of prepaid milk, which rose by 40.5% from 37.0 Euro cents/kg in 2021 to 52.0 Euro cents/kg in 2022. Also, the performance price, which measures the value Arla puts in per kilo of owner's milk, is 55.1 euro cents/kg, an increase of 38.8% compared to 2021. Arla notes that the brand's volume growth slowed in 2022 as the cost of living crisis hit consumers and put pressure on his value chains.
The company notes that by the end of 2022, demand for dairy products in Europe has fallen by about 5% compared to the same point in 2021.
Dairy Farmers of America
Dairy Farmers of America has expanded its fleet of trucks through several acquisitions over the last four years. DFA depends on 115 contract haulers to move a big chunk of members' milk.
Danone
Danone chief executive Antoine de Saint-Affrique inaugurated its new international Daniel Carasso research and innovation centre in Paris. The centre will focus on accelerating research on the future of nutrition as the company seeks to bring health through food to as many people as possible.
Fonterra
The Fonterra Co-operative Group Limited (Fonterra) has signed a five-year contract to install EROAD fleet management hardware across its fleet of 500+ milk tankers.
Lactalis
Lactalis UK & Ireland has introduced a "new and improved" recipe and rebranded its Seriously Cheese Nuggets as Seriously Crispy Melts. Originally launched during the summer of 2020, the hot cheese product now combined Seriously`s Scottish cheddar with mozzarella in a "light and crispy" rice-based coating, Lactalis said.
Saputo
Dairy giant Saputo Inc. has announced sweeping changes to its U.S. operations, saying it will permanently close three facilities, build a new packaging facility and expand string cheese operations. The Montreal-based company says the goal of the capital investments and consolidation is to streamline its manufacturing footprint in the United States.
Productive businesses use 1Password to secure employees at scale
1Password is the world's most-loved password manager, with top ratings from G2Crowd and Trustpilot, and has been named top password manager by leading media outlets including Wired, The New York Times, and CNET.
Top Listed Meat Company News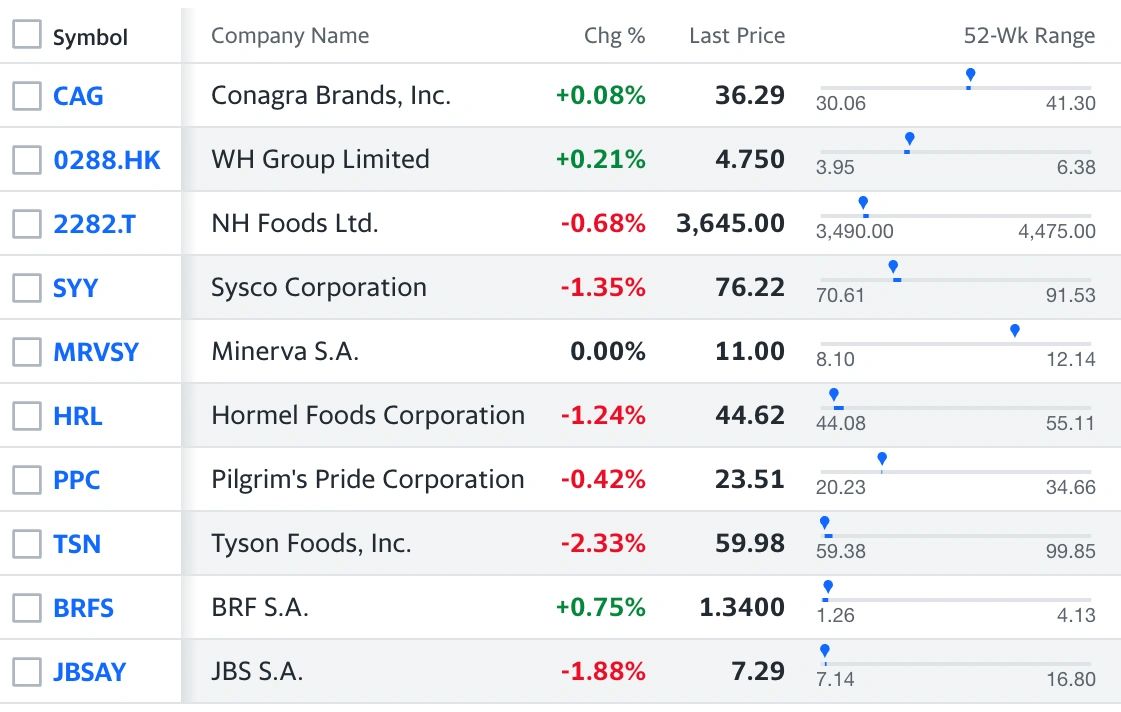 Global pork meat market accounted for $236.11 billion in 2019, and is projected to reach $257.87 billion by 2027, growing at a CAGR of 3.9% from 2021 to 2027.
Meat Company News
2 Sisters Food Group
Joseph Heler Cheese, who acquired The Cheshire Cheese Company (CCC) last November, are offering potential jobs to 2 Sisters workers, if they are willing to travel. Cymorth Llaw Ltd, a Bangor based company which provides Domiciliary and Complex Care at home services, is also offering potential candidates, connected to the factory in Llangefni, the opportunity of potential employment.
Cargill
Cargill Animal Nutrition recently announced several leadership changes to its pork team. Patrick Durxen has been promoted to director of his pork commercial. Brent Frederick has been appointed Director of Technical Services and Innovation, and Scott McAdoo has been hired as Director of Pork Business Analysis and Support at Cargill.
Danish Crown
Cooperative-owned Danish meat processor plans to cut 150 jobs Denmark's Crown plans to slash annual budget by £47.8m citing Covid-19, war in Ukraine and changes in China market
JBS
JBS today reopened its Australian plant after shutting it down six years ago due to drought and poor market conditions. The factory will employ 150 of his employees and plans to increase to 350 as JBS gradually ramps up production.
Marfrig & Minerva
11 new meat processing plants have been approved for export to Indonesia including Marfrig Global Foods and Minerva who are the second and third largest processors in Brazil respectively. Meat exports from Brazil have been open since 2020 and while they have only taken 3% of the market to date.
Perdue
Perdue Farms announced this week that some employees at its turkey harvest facility in Washington, Indiana, will participate in a pilot smoking cessation program with Right Choice Healthcare and the Indiana University School of Public Health and Rural Engagement Center. Eight employees will participate in the pilot program through Perdue`s onsite wellness center.
Pilgrims Pride
Pilgrims Pride (NASDAQ: PPC) reported fourth quarter EPS of $-0.49, $0.50 worse than the analyst estimate of $0.01. Revenue for the quarter came in at $4.1B versus the consensus estimate of $3.96B. Pilgrims Pride's stock price closed at $23.51. It is down -7.26% in the last 3 months and down -18.79% in the last 12 months.
Plukon
Dutch poultry company Plukon has acquired a 51% stake in JA ter Maten Holding for an undisclosed amount. JA ter Maten was founded in 1978, manufactures poultry and poultry meat products for further processing into food or pet food products. With this acquisition, Plukon hopes to further strengthen its position in the European poultry processing value chain.
RCL Foods
In a trading statement for the six months ending December 2022, RCL Foods said yesterday that it expected its interim headline earnings per share (HEPS) to decline as much as nearly 27% amid challenging market conditions and unprecedented load shedding.
Tonnies
Meat production in Germany fell sharply again in 2022. The commercial slaughterhouses produced 7.0 million tons of meat, the Federal Statistical Office announced on Wednesday. That was a good 8 percent or 0.6 million tons less than in 2021. The decline in pork was particularly strong. Germany's largest meat company Tönnies in Rheda-Wiedenbrück speaks of an "industry crisis".
Tyson Foods
Tyson Foods share price took a hit due to the company's primary markets – (beef, pork and chicken) – went the opposite direction after higher-than-expected supplies of beef and pork weakened demand for chicken.
Sysco
Fintel reports that BlackRock has filed a 13G/A form with the SEC disclosing ownership of 32.04MM shares of SYSCO Corporation (SYY). This represents 6.3% of the company. The average one-year price target for SYSCO is $92.35. The average price target represents an increase of 20.07% from its latest reported closing price of $76.91. The projected annual revenue for SYSCO is $76,986MM, an increase of 4.63%. The projected annual EPS is $4.19, an increase of 50.18%.
Wayne Sanderson Farms
This year, the company, its team his members, and philanthropic partners donated more than $4.9 million of his to charities across the country, including United Way, American Heart Association, and American Cancer Society. In addition to cash donations, the company donated nearly £500,000 of chicken and ice cream during the year.
Listed Seafood Companies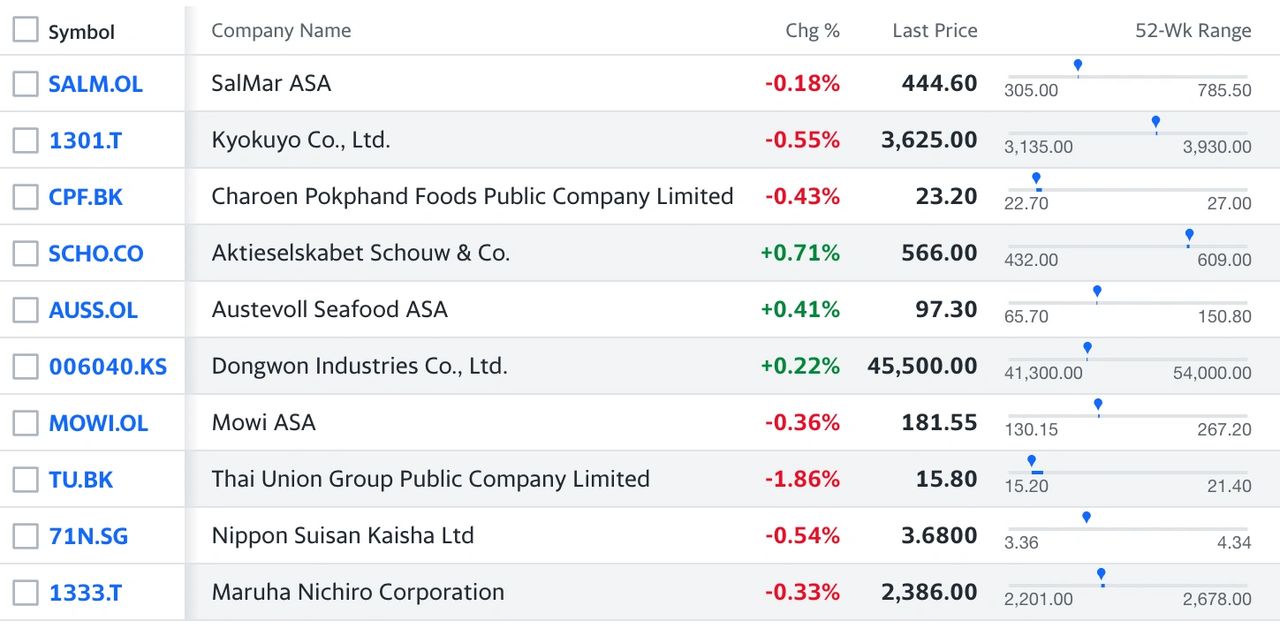 Higher shrimp prices are resulting in lower demand in the United States, but despite that, prices will remain elevated as seafood firms work to clear out inventory.
Seafood Company News
AquaChile
The aquaculture division of Agrosuper, parent group of salmon farming giant AquaChile, reported a 136 percent increase in earnings last year, lifted by the massive comeback in the US foodservice market in particular. Earnings before interest, taxes, depreciation and amortization (EBITDA) reached $323 million (€298 million) last year, while revenue spiked 17 percent to $1.44 billion (€1.32 billion).
Cooke Aquaculture
The Chilean branch of Cooke Aquaculture is claiming it is being discriminated against by Chile`s Superintendency of the Environment (SMA), which the company says is affecting its operations in the country and for which it may seek international arbitration. SMA is seeking sanctions against Cooke Chile for alleged overproduction at some of its salmon farms located in a national park.
Mowi
By partnering with a primetime week night TV program, Mowi is investing in its brand-building efforts for its Scottish salmon. The show will feature Mowi`s fish and will encourage viewers to cook with Scottish salmon. Mowi's creative marketing campaign contributes to doubling of UK sales.
Skretting
Skretting plan to inaugurate 50,000t Indian feed plant. The facility, based in Surat in the state of Gujarat, can produce both extruded/floating and pelleted/sinking feed for shrimp and farmed fish.
Thai Union Group
Thai Union Group has closed a multi-year manufacturing partnership — including collaboration at Thai Union Ingredients' global omega-3 R&D center — with Canadian algal omega-3 firm Algarithm Ingredients.
Top 10 Listed Logistics Companies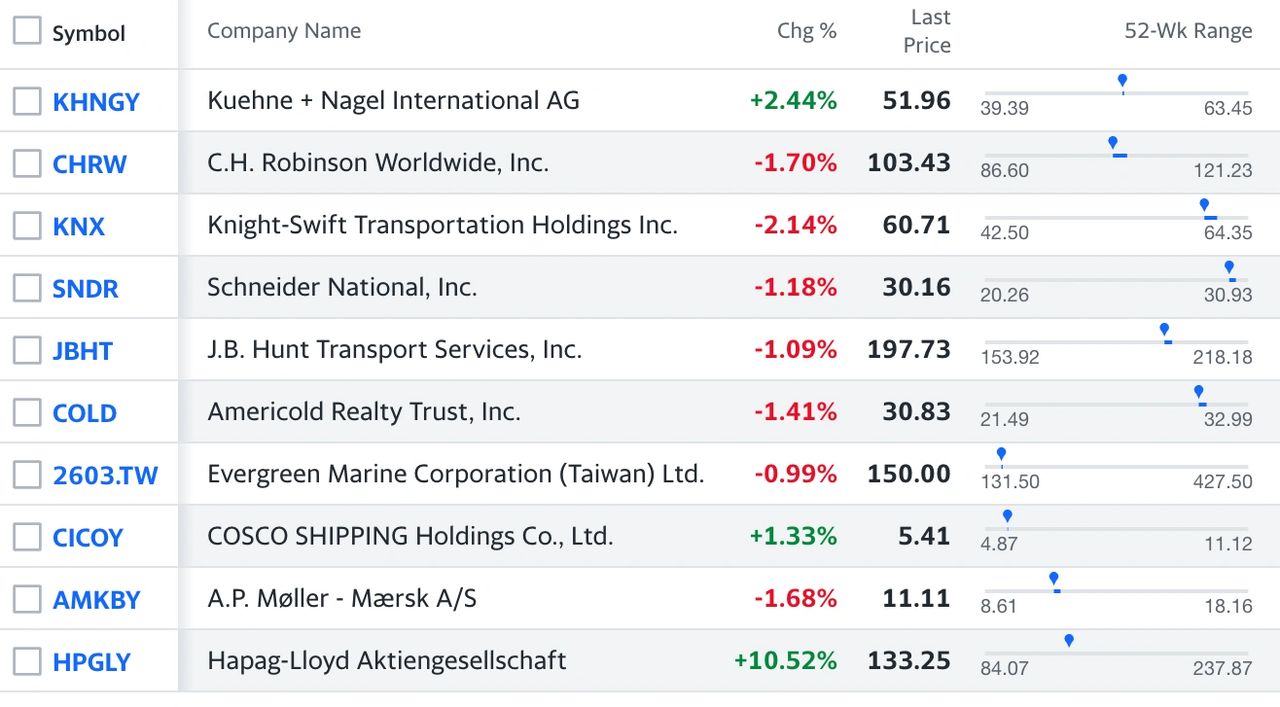 Freight costs (Shipping and trucking) in Brazil have dropped to pre-pandemic levels according to BRF's CEO, Miguel Gularte.
Logistics Company News
America Gold Trust
Victory Capital Management INC sold 65.9% of its holdings in Americold Realty Trust.
AP Moller
AP Møller-Maersk forecasts lower profits this year and a possible contraction in global trade as the pandemic-driven boom in container shipping comes to an abrupt end. The world's second-largest container shipping group said on Wednesday that underlying operating profits this year would be $2bn-$5bn, down from the record $31bn it made last year.
Schneider National
Concerns over insider Chief Admin Officer Reich Robert M JR sold 6000 shares of Schneider National Inc (SNDR).
Major Currency Pairs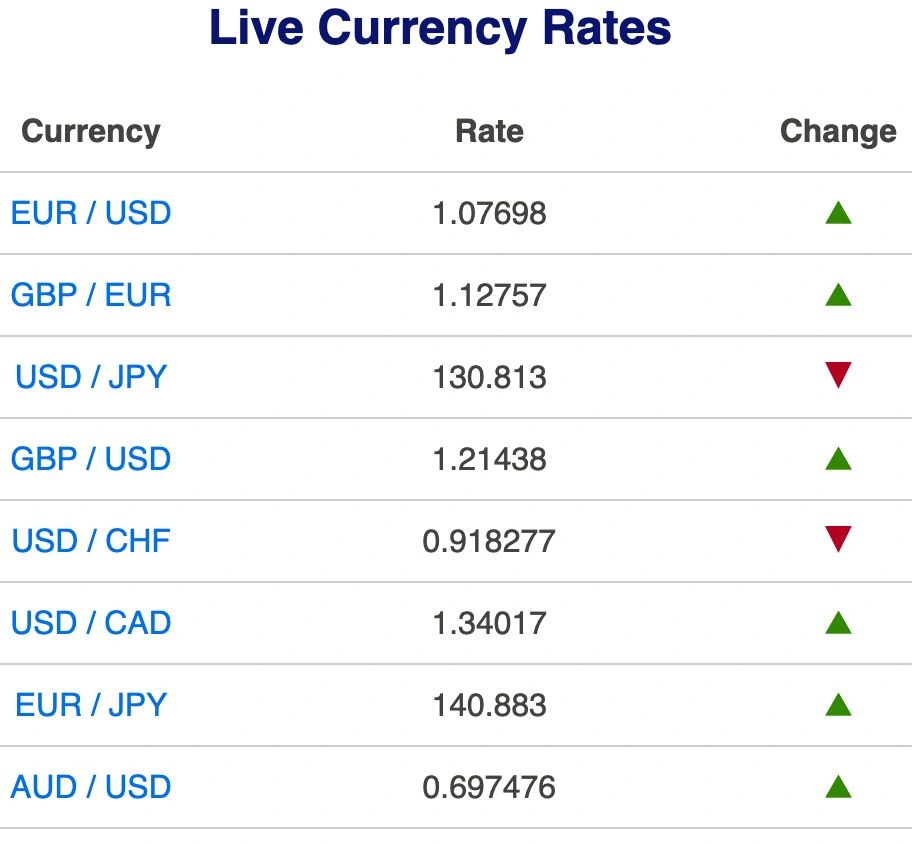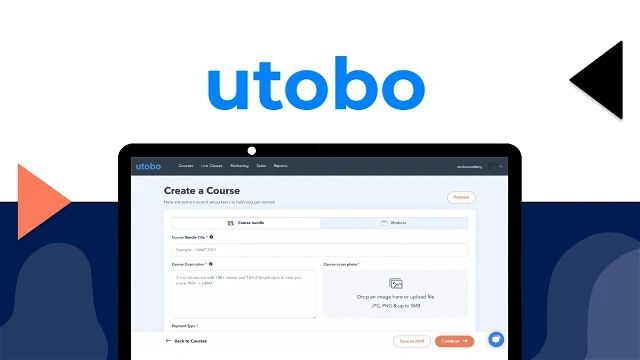 Utobo, based in Silicon Valley, is the simplest platform to create and sell courses and digital products. Thousands of creators, solopreneurs, coaches and businesses from over 50 countries use utobo today.
Gritdaily.com ranked us as one of the top 3 products which can catch fire in 2023. We are the first LMS platform powered by ChatGPT-3.