In association with Finny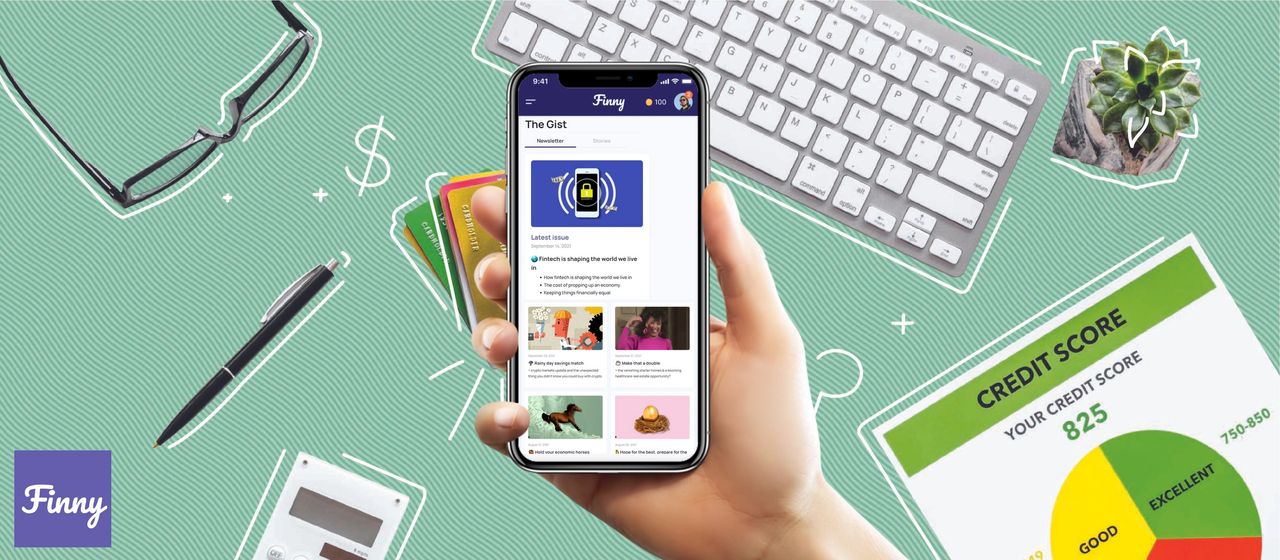 When it comes down to learning good money habits, there's so much jargon out there. Finny's newsletter, The Gist, is different. Twice a week, you'll get simple 5-minute breakdowns of top money trends, personal finance, and investing tips delivered right to your inbox – for free. We highly recommend it.
Top 3 Trending Articles
1.
Record high sheep meat for 2023… will prices fall?
2.
Container Shipping Price War – Expert Opinions
3.
A perfect storm hits Tyson Foods revenue badly
Meat Market News
The Australian sheepmeat industry is predicted to have a prosperous year in 2023 due to the growth of the national sheep flock to its highest level since 2007, with all states expected to have improvements. This will lead to an increase in slaughter numbers and production, with a forecast of 22.6 million in lamb slaughter for 2023. The industry is expected to continue delivering high-quality protein.
US lamb exports of muscle cuts showed a robust performance in 2022, with a year-over-year increase of 59% to 2,225 metric tons, the highest since 2019, despite a slowdown in December, according to the US Meat Export Federation (USMEF). The export value also increased by 49% to $13.2 million, mainly driven by growing demand in the Caribbean, with the Netherlands Antilles, the Dominican Republic, and the Bahamas being the leading markets. Mexico, Canada, the Philippines, and Taiwan also showed a significant increase in exports.
Meat Company News
Conagra
A recent lawsuit filed by Steven Tyrakowski in the US District Court for the Northern District of Illinois alleges that Conagra Brands Inc.'s pension plan fails to provide retirees of the former Beatrice Co. with the full benefits they are entitled to. This is because Conagra's plan does not take into account a provision in Beatrice's pension plan that allows retirees to start receiving full benefits when they reach 60 years old. Tyrakowski's proposed class action argues that Beatrice had informed its employees in 1989 about this provision.
Gemperle Family Farms
According to Stephen Gemperle, president of Gemperle Family Farms, California egg producers provide only half of the state's needs, with the rest coming from other areas of the country, such as the Midwest. Due to avian influenza, there are supply shortages and rising prices, particularly for white eggs. This has caused problems for retailers who may struggle to obtain enough eggs to meet demand.
JBS
The Hometown Strong program of JBS is providing $250,000 to support the Brooks campus of Medicine Hat College in delivering training on automation. JBS and Scott Technology collaborated to create an automated warehousing system at the Brooks plant, which cost $71 million.
Marfrig
Marfrig's distribution centers in Brazil, located in Bauru, Belford Roxo, Esteio, and Itupeva, transport 395 metric tons of beef each day, of which 88.1% is fresh meat. These centers exclusively serve the domestic market, and Marfrig sends its export products directly from its manufacturing plants to the ports. Over 13,000 Marfrig customers in the states of São Paulo, Rio de Janeiro, and Rio Grande do Sul are served every month through these centers. The company's logistics director, Luciano Alves, said that the distribution centers transport high volumes of products with quality and efficiency. Marfrig is currently exploring the possibility of using smaller, electric vehicles such as trikes with refrigerated storage capacity to make deliveries in São Paulo, resulting in reduced environmental impact, shorter delivery routes, and faster delivery times for smaller volumes of goods.
Muyuan Foods
China meat market is growing at a high CAGR because of the increasing health-consciousness among consumers. Additionally, growing import and export activities for meat in the country to fulfill the growing demand for meat among Chinese consumers is favoring market growth. A recent study conducted by the strategic consulting and market research firm, Report Ocean, revealed that the China meat market is estimated to grow at a CAGR of 5.9% during the forecast period (2021-2027).
Rose Acre Farms
Rose Acre Farms raises the alarm that Avian flu has become endemic in some wild birds that transmit the virus to poultry, posing a year-round problem, according to disease experts. They warn that the virus will continue to threaten the world's food supply, as farmers' best efforts to protect flocks are falling short. Outbreaks of the virus have been reported in North and South America, Europe, Asia and Africa since early 2022, with wild birds being primarily responsible for spreading the virus. The disease is wiping out tens of millions of hens and pushing up egg prices, a staple source of cheap protein for the world's poorest, to record levels.
Seaboard Foods
Seaboard Foods announced a major plant in Guymon, Oklahoma, as well as the needed hog farms to support it across the border in Kansas.
Seafood Company News
Charoen Pokhand
CP Türkiye has collaborated with Thailand's Charoen Pokphand Group and Charoen Pokphand Foods Public Company Limited (CP Foods) to provide relief aid to victims of the recent earthquake in Turkey and Syria. The aid includes food and communication aid to the USAR Thailand team in their search and rescue efforts in Hatay, Turkey. The companies provided ready-to-eat foods, drinking water, and sim cards to support the Turkish government in the search for and rescue of earthquake survivors. CP Türkiye also provided volunteer employees to assist the USAR Thailand team with translation and communication during their search efforts for survivors. The company has delivered survival bags, set up a temporary kitchen, and dispatched a food truck loaded with chicken meat, fresh eggs, and drinking water to ensure that those in need have enough safe food and clean water.
Mitsubishi and Mitsui
Russia has refused to negotiate with Japan on fishing access in territorial waters around the southern Kuril Islands, which are claimed by Japan and occupied by Russia. Japan and Russia recently completed a deal for fishing access for parts of each other's exclusive economic zones (EEZs), but Russia ruled out any talks on access to waters around the disputed islands. The dispute over the southern Kuril Islands dates back to World War II, and the last formal negotiations between the two countries were held on 12 December, 2021, to set terms for the 2022 season. The disagreement is linked to Japan's sanctions against Russia following its invasion of Ukraine, and its refusal to pay for the Sakhalin-2 oil and gas project.
Mowi
Mowi, the world's largest salmon farmer, has reported record-high quarterly revenues of €1.36bn and operational profit of €239m for the final quarter of 2022. For the first time in its near 60-year history, the company crossed the €1bn earnings mark in a quarter. Mowi harvested 131,000 tonnes in the quarter and a total of 464,000 tonnes in 2022, with Norway's harvest volume reaching a record high of 294,000 tonnes. The company also plans to pay £72m in dividends to investors. However, Mowi expressed concerns over the Norwegian government's proposed 62% effective tax rate on the salmon-farming industry, which it said could severely inhibit future growth prospects.
Nueva Pescanova
Nueva Pescanova and Carrefour Property have partnered to organize the Rodolfos Prawn Eater World Cup in Pairs, a competition where couples compete to be the fastest to peel and eat prawns. The event is a charity action to support the Vigo Food Bank Provincial Foundation, with Pescanova donating a kilo of fish for each shrimp participants get. The competition will have two qualifying rounds and a final, with the winning couple receiving a shopping center voucher and 3 kilos of Rodolfo Langostinos. All participating couples will also take home a new pack of Pescanova prawns and a double invitation to redeem at the Yelmo Cinemas in the shopping center.
Thai Union Group
Thai Union's plant-based seafood alternative brand, OMG Meat, is receiving positive feedback on its recently launched products. The success of the shrimp analog is attributed to the company's focus on texture development, resulting in a bouncy mouthfeel that makes it feel more similar to conventional shrimp, said Thai Union Alternative Proteins Managing Director Maarten Geraets. The plant-based food industry is predicted to exceed USD 1.6 billion in sales over the next decade, according to experts. Meanwhile, Schouten is set to develop more of its substitutes using grass in collaboration with Grassa. On 15 February, the New Food Invest event will take place online, with a special focus on Asian Markets.
Logistics Company News
CMA CGM
French container shipping company CMA CGM is in talks to buy regional ferry operator La Meridionale. The deal would be subject to regulatory approval, and CMA CGM has stated it would invest in the energy transformation of the company. La Meridionale operates passenger and freight routes between Marseilles and the French island of Corsica, as well as destinations in North Africa, with a fleet of four ships.
Cosco Shipping
COSCO SHIPPING International (Singapore) Co Ltd, a subsidiary of China COSCO Shipping Corporation Limited, expects a significant deterioration in profit for the fiscal year 2022 due to non-cash impairment of goodwill related to its investment in Cogent Holdings.
Maersk
A Maersk-operated tanker has been refused entry to a Spanish port after breaching EU sanctions on Russia. Maersk Magellan was stopped from unloading its diesel cargo at Tarragona port because the certificate of origin indicated it had come from the Russian-flagged Nobel, which changed its flag to Cameroon before the sanctions came into effect. EU rules forbid ships registered under a Russian flag after 16 April 2022 and those that have changed flag after 24 February 2022 from accessing EU territories. Maersk Tankers said it was in talks with relevant parties over the situation.
MSC & DB Schenker
Swiss shipping company MSC has reached an agreement with German freight forwarder DB Schenker to use 12,000 metric tons of biofuel components for DB Schenker's consolidated cargo, including LCL, FCL, and reefer containers. The move is part of an effort to reduce carbon emissions in the shipping industry.