In association with iSpring
iSpring's Webinar: Dos and Don'ts in Retail Employee Training Retail employee training is often a hit-and-miss initiative. To start afresh with it and achieve improved customer service, employee retention, and cost efficiency, join iSpring's free webinar. You'll learn how to avoid possible pitfalls in retail employee training from our experts. Save your seat!

Futures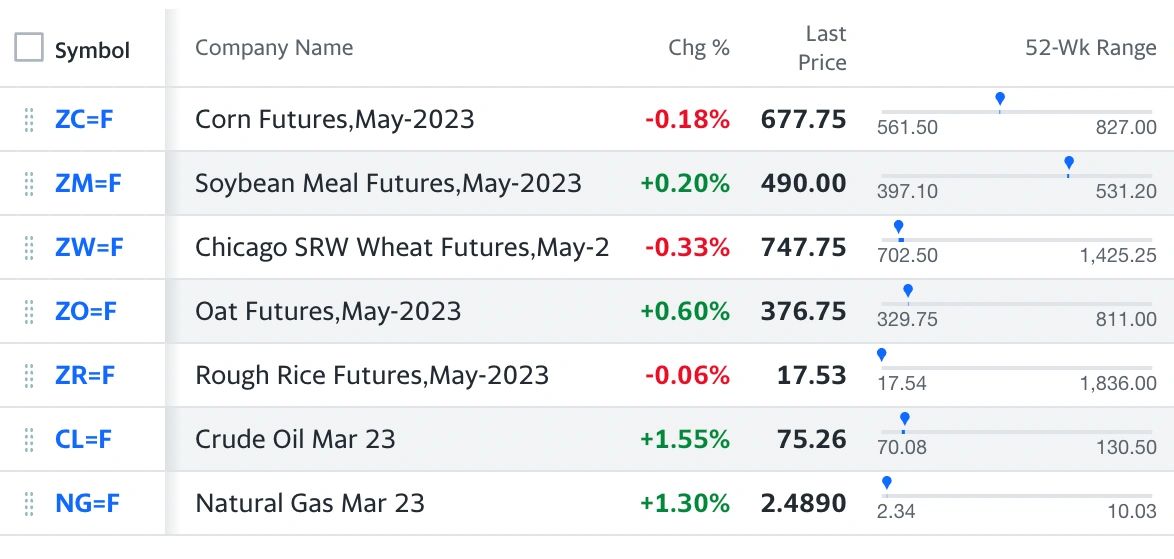 Big Russia Presence in India Energy Summit Signals Stronger Ties. Oil Extends Gain as Saudi Arabia Bets on Demand Rebound in Asia. Corn prices supported by Chinese demand.
Top Listed Dairy Companies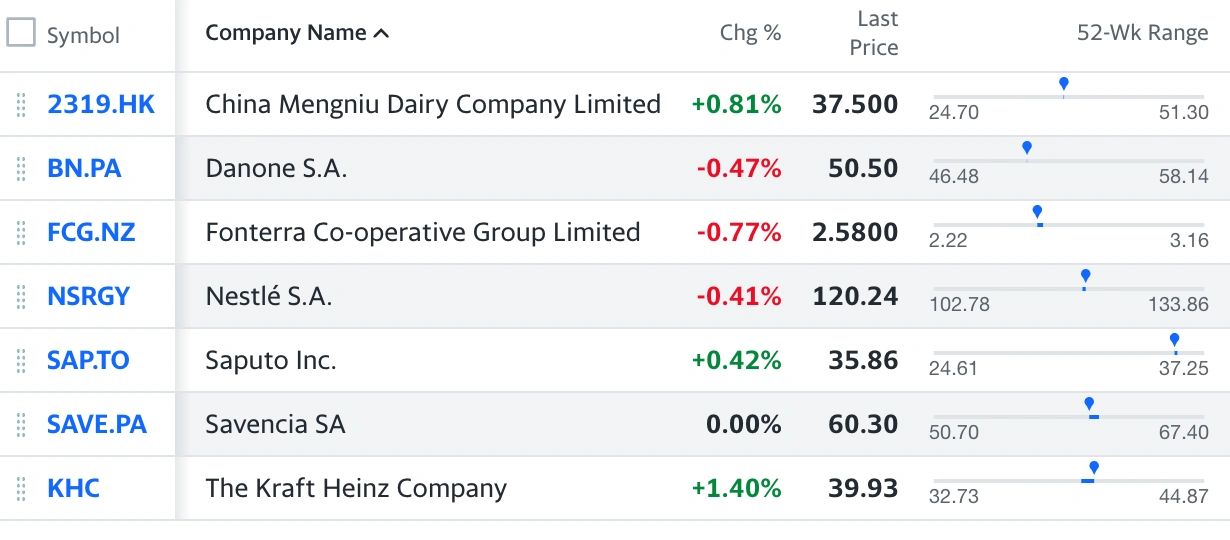 The Northeastern Dairy Product Innovation Competition supports food innovators in launching dairy-based products using northeast US sourced ingredients with benefits including product prototyping and financial rewards for winners.
Dairy Company News
Danone
Danone has announced its aim to reduce methane emissions from its fresh-milk supply chain by almost one-third over the next seven years. The company is the first major food company to set targets in line with the Global Methane Pledge, which is a commitment signed by 150 countries to reduce emissions of the greenhouse gas 30% by 2030. Danone will focus on three areas to reduce emissions: better care of dairy cows, better manure management, and altering cow feed to reduce burping. The company expects to remove 1.2 million tonnes of CO2-equivalent of methane emissions by 2030, and has already reduced its methane emissions by 14% between 2018 and 2020.
Muller
The prices of dairy products are decreasing, which is causing a decline in the average milk price. This is due to a combination of lower consumer demand and a rising supply of milk, leading to a decrease in the market value of milk by 3.6ppl from December 2022. The dairy industry is predicting substantial downwards pressure on farmgate milk prices in Q1 2023. Muller has announced a decrease in its milk price by 3ppl for March and Arla has decreased its February milk price by 2.65ppl. The reasons for these cuts include low consumer demand and increased milk production. Both companies are committed to supporting their farmers and protecting the security of supply, but the outlook for the industry is negative due to declining commodity prices and reduced consumption.
Nestle
Hemenway Trust Co LLC increased its stake in Nestlé by 0.6% during Q3, purchasing an additional 1,411 shares and holding 234,440 shares of the company's stock. Nestlé is the 12th largest holding of Hemenway Trust, worth $25,228,000 according to the SEC filing. Other large investors also bought and sold shares of NSRGY, including PNC Financial Services Group, Mar Vista Investment Partners, Thomas White International, SS&H Financial Advisors, Weik Capital Management. Nestlé's stock traded down $2.66, hitting $120.01, with a volume of 228,670 shares, compared to its average volume of 247,031. Nestlé has a debt-to-equity ratio of 0.85 and a quick ratio of 0.46. The stock has a 50-day moving average price of $118.93 and a 200-day moving average of $115.82. Several research firms have rated Nestlé, with a majority rating of "Hold" and a consensus price target of $126.14.
Saputo
Saputo announced changes in its US operations including the construction of a new packaging facility, expansion of its string cheese operations, and closure of three facilities. The aim is to simplify operations, with a $240 million investment in a cut-and-wrap facility in Franklin, Wisconsin, expected to generate 600 jobs and a $75 million investment in the expansion of string cheese operations on the US West Coast. The closures will result in job losses, but the number was not specified. The CEO of Saputo stated that these changes will provide a foundation for future growth and improve the company's cost structure, enhancing its operational performance and production of higher-margin value-added products.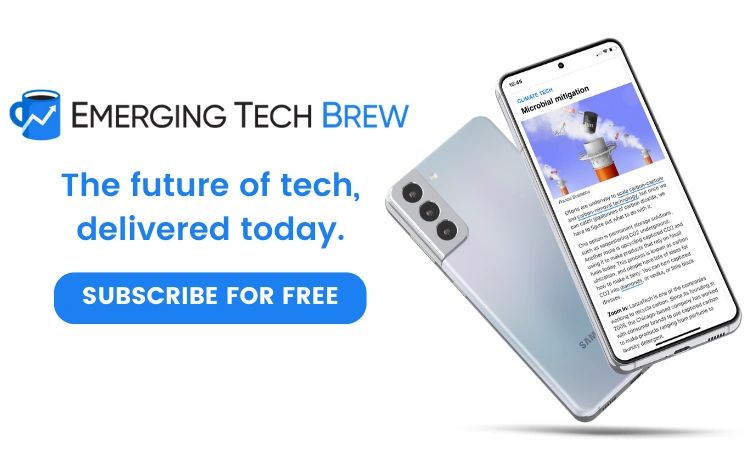 Top Listed Meat Company News
There have been new reports of highly pathogenic avian influenza (HPAI) outbreaks in Niger and Nigeria in West Africa. Two different virus variants have been identified as the cause of the latest outbreaks in poultry farms in South Africa.
Read: Bird flu spread further in South America
Meat Company News
2 Sisters Food Group
2 Sisters Food Group, the largest poultry producer in the UK, is proposing to close its poultry plant in Llangefni, Wales, due to its age, being one of the company's smallest sites, and lacking the space needed to operate efficiently, which has resulted in higher costs and low sustainability. The company announced it is proposing to cease operations at the plant, but will hold consultations with affected employees to explore all options, including redeployment opportunities. The company was adding jobs to the Llangefni plant in 2018 but idled the plant in 2020 due to COVID-19 concerns.
Astral Foods
Daan Ferreira has retired as CFO and executive director of South African poultry and feed company, Astral Foods. Ferreira had been with the company for 21 years, starting as a group financial manager in 2001 and being promoted to CFO in 2009. In 2020, he served as the acting CEO when CEO Chris Schutte was involved in a motorcycle accident. The company has thanked Ferreira for his contribution and wished him well in his future endeavors. His replacement as CFO is Dries Ferreira, who has previous experience as CFO for Getronics and Newpark REIT. It is unclear if the two CFOs are related. Astral Foods is the largest poultry producer in Africa and is ranked 35th largest in the world in terms of broiler slaughter, and 109th largest globally as a feed producer.
Cal-Maine Foods
The U.S. egg industry is facing challenges from HPAI and rising production costs, leading to losses to the table egg layer flock. Cal-Maine Foods, the largest producer of eggs in the U.S., has been able to thrive in these uncertain times. However, HPAI remains a major concern for egg producers, who may hesitate to increase their flocks due to the uncertainty of the situation. The broiler industry, with smaller flocks and concentration in southern states, has experienced fewer HPAI losses. The global HPAI losses have also led to fewer eggs available for import. The egg industry is facing rising costs due to higher grain, energy, transportation and specialty egg production costs. The return to pre-HPAI egg prices with these increased costs may result in losses for the industry.
Charoen Pokhand
Charoen Pokphand Foods, a multinational food producer based in Thailand, has integrated blockchain technology into its digital food traceability system for pork and chicken products, and plans to expand the technology to shrimp and cooked meat businesses. Blockchain technology allows consumers to access product information quickly by scanning a QR code on the packaging and provides information on the origin, certifications, and sustainable production of the products. The company aims to increase consumer confidence in the accessibility, transparency, and timeliness of product information. The blockchain technology allows the company to track the entire value chain of a product, from raw material source to manufacturing facility and production processes. The company has partnered with AXONS, a Thai agri-tech firm, to speed up its traceability system with blockchain technology. The company has also implemented blockchain traceability throughout its entire supply chain. By using blockchain, the company hopes to prove sustainable provenance and contribute to global food security.
Cooper Farms
Cooper Farms, a poultry and meat production company, had four of its employees selected for the 11th annual "Young Leaders Under 30" program, recognizing young professionals in the poultry, meat and pet food production industry. The program aims to engage the next generation of leaders and is held at the International Production & Processing Expo in Atlanta, giving participants exposure to the largest trade show in the industry and educational opportunities. The young leaders received recognition with a plaque and free registration to the expo and its educational programs, which are sponsored in part by the US Poultry & Egg Association.
Hillandale Farms
A fire broke out at Hillandale Farms in Bozrah, Connecticut, and killed several chickens. The fire department was alerted at 1 PM on Saturday and extinguished the fire by Saturday night. The cause of the fire is under investigation. The building that caught fire was large and housed an unknown number of chickens. Hillandale Farms is one of the largest egg producers in the country, with over 20 million chickens for egg production. No official statement has been made regarding the number of chickens killed.
Impossible Foods
Impossible Foods, a California-based plant-based meat manufacturer, is planning to lay off approximately 20% of its 700 employees. The company has also reportedly offered voluntary separation payments and benefits to its employees at the end of 2022. This follows a similar layoff of less than 50 employees in November during a restructuring under the new CEO. The US plant-based meat industry is facing challenges due to declining sales and job cuts, but companies such as Beyond Meat and Maple Leaf Foods in Canada have taken steps to address these issues.
JBS
JBS Australia is investing $20 million to reopen its processing plant in Cobram, Victoria after it was closed in 2017 due to market conditions. The CEO stated that the reopening is a priority and demonstrates the company's commitment to investing in Australia and its people. The plant is expected to create 150 jobs and operate 5 days a week, processing 4,000 heads of livestock per day. The facility will also prioritize sustainability targets and some positions will be filled through a government scheme, with community engagement programs and accommodation support provided. Local applications are encouraged for available roles.
A $20 million settlement has been approved for a class action lawsuit that claims indirect purchasers of pork products, such as Seaboard Foods and Triumph Foods, paid higher prices due to price fixing by JBS USA Food Company and its alleged co-conspirators. The lawsuit alleges that the company and its partners combined efforts to fix, raise, maintain, and stabilize the prices of certain pork products starting on January 1, 2009. The lawsuit also claims that these actions were intended to increase profits for pork producers and marketers and their affiliates, which violates federal and state antitrust laws that protect consumers. Some of the other companies named in the class action include producers of pork products and a company called Agri Stats, Inc.
Companies include: • JBS USA Food Company, • JBS USA Food Company Holdings, • Clemens Food Group, LLC, • The Clemens Family Corporation, • Hormel Foods Corporation, • Seaboard Foods LLC, • Smithfield Foods, Inc., • Triumph Foods, LLC, • Tyson Foods, Inc., • Tyson Prepared Foods, Inc., • Tyson Fresh Meats, Inc., • Agri Stats, Inc.
RCL
RCL Foods, a South African food producer, announced a decrease in its half-year profit by up to 26.8% due to high commodity and energy costs in its chicken and baking businesses. The company's headline earnings per share for the six months ending in December is expected to be between 20.1% to 26.8% lower. As a result, its shares fell by more than 6%. The high costs, which include energy and packaging, are affecting food and consumer goods companies worldwide. The unprecedented levels of power cuts in South Africa, implemented by Eskom, have further impacted the company's production and service levels, leading to a pressure on margins and the need to carefully manage price increases.
The company is now forced to subsidize the increased production costs, including investment in diesel generators and water storage, which has resulted in production cutbacks and decreased profits. The CEO of the company warned that the country's infrastructure problems could lead to job losses and threats to food security if the issues persist. The business could also be forced to resize, making it difficult to trade profitably. The CEO stated that the government doesn't understand the severity of the situation and the impact it has on both citizens and businesses.
Tyson Foods
Tyson Foods has been ranked number one on Fortune magazine's list of the World's Most Admired Companies in the Food Production category for seven consecutive years. The ranking is based on a survey of top executives, directors and financial analysts, and takes into account Tyson's support for US employees and communities through hunger relief, community grants, and educational programs. The company has invested in wellness benefits, compensation benefits, and education and career development opportunities. Tyson is committed to its ESG strategy with a focus on people, product responsibility and sustainability. The company ranks number one in all nine attributes in the survey.
Tyson Foods, a leading food company, donated 18 million pounds of protein to various food banks, pantries and hunger relief organizations in the US in 2022, equivalent to 72 million protein servings. The company also invested $62,000 through its local Waterloo pork plant to support local organizations. Tyson Foods prioritizes improving the quality of life for its team members and the communities it operates in, and considers it a serious responsibility.
Top 10 Listed Logistics Companies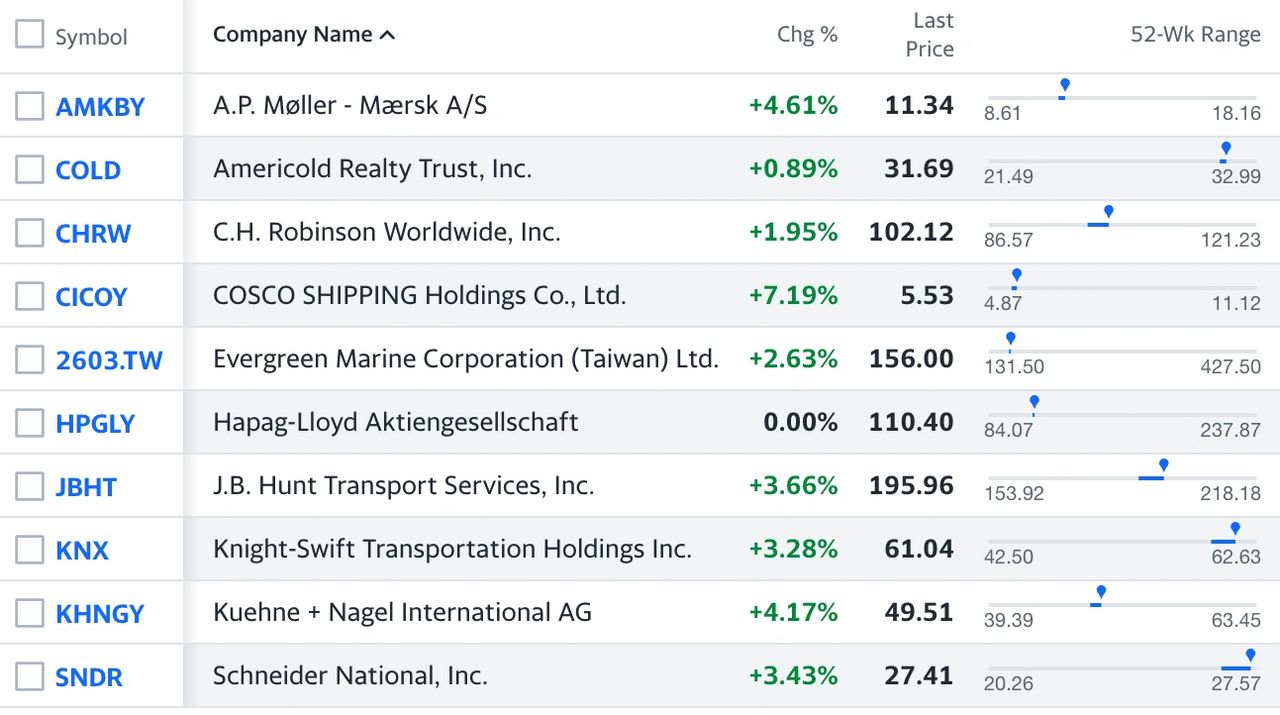 Freight costs (Shipping and trucking) in Brazil have dropped to pre-pandemic levels according to BRF's CEO, Miguel Gularte.
Logistics Company News
JB Hunt Transport
J.B. Hunt Transport Services, Inc. is a company that will have two executives, Darren Field (EVP and President of Intermodal) and Brad Hicks (EVP of People and President of Highway Services), addressing the 2023 Evercore ISI Travel & Transport Conference on February 8, 2023 at 11:45 AM Eastern Time. The presentation will be available live on the company's website and a replay will be made available later. The information presented at the conference may contain forward-looking statements with risks, assumptions and uncertainties, which may result in actual results differing from the expectations. The company has no obligation to update any forward-looking statements if they are not achieved. The interested parties can view the press release on the company's website.
Knight-Swift Transport
Knight-Swift Transportation Holdings Inc. has announced the appointment of Jessica Powell to its Board of Directors effective immediately. Ms. Powell will also serve on the Audit Committee and the Nominating and Corporate Governance Committee of the Board. She currently serves as Associate General Counsel for California Closet Company and has extensive experience in legal, regulatory, compliance, and governance matters. The company also declared a quarterly cash dividend of $0.14 per share of common stock, an increase of $0.02 from its existing dividend. The dividend will be payable to stockholders of record on March 3, 2023 and is expected to be paid on March 27, 2023. Knight-Swift is a diversified freight transportation company operating in North America providing multiple truckload transportation and logistics services, as well as LTL services.
Schneider National
Schneider National is a transportation and logistics company that reported record revenue of $6.6 billion and adjusted earnings of $617 million for the year ended December 31, 2022. The CEO and President of Schneider, Mark Rourke, acknowledged the efforts of their professional drivers and associates. The company recently transitioned its Western rail operations to the Union Pacific to enable plans to double its Intermodal offering by 2030. In 2023, the focus will remain on growth initiatives in Dedicated, Intermodal, and Logistics, as well as investments in its digital platform Schneider FreightPower.
Major Currency Pairs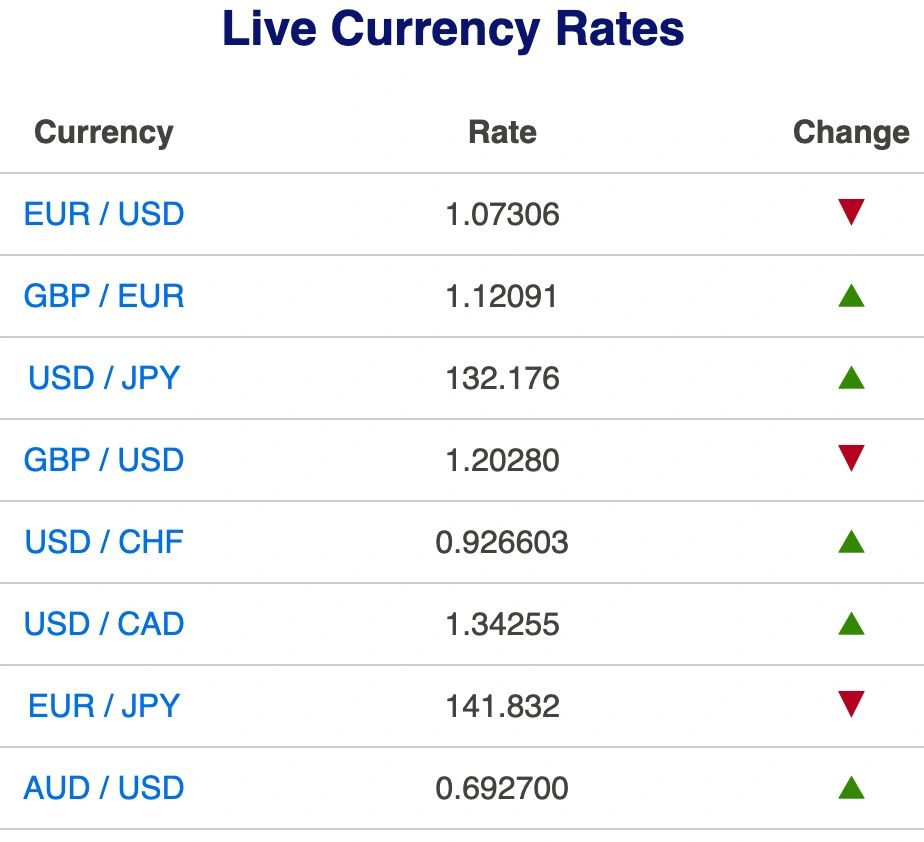 Stocks in Asia advanced along with US and European equity futures and the dollar slid ahead of commentary from Federal Reserve Chair Jerome Powell later Tuesday that may shape views on the central bank's rate path.
Read: The Big Mac Index vs inflation
In association with iSpring
iSpring is a global leader in creating award-winning software for employee training. For over twenty years, it has been designing eLearning solutions that help individuals, teams, businesses, and educational institutions succeed through training and development. More than 59,000 customers in over 170 countries choose iSpring for its high level of performance and reliability. The customer list includes almost 200 Fortune 500 companies, government agencies, and educational institutions worldwide, some clients being Microsoft, Adidas, Procter & Gamble, Harvard University, and Stanford University.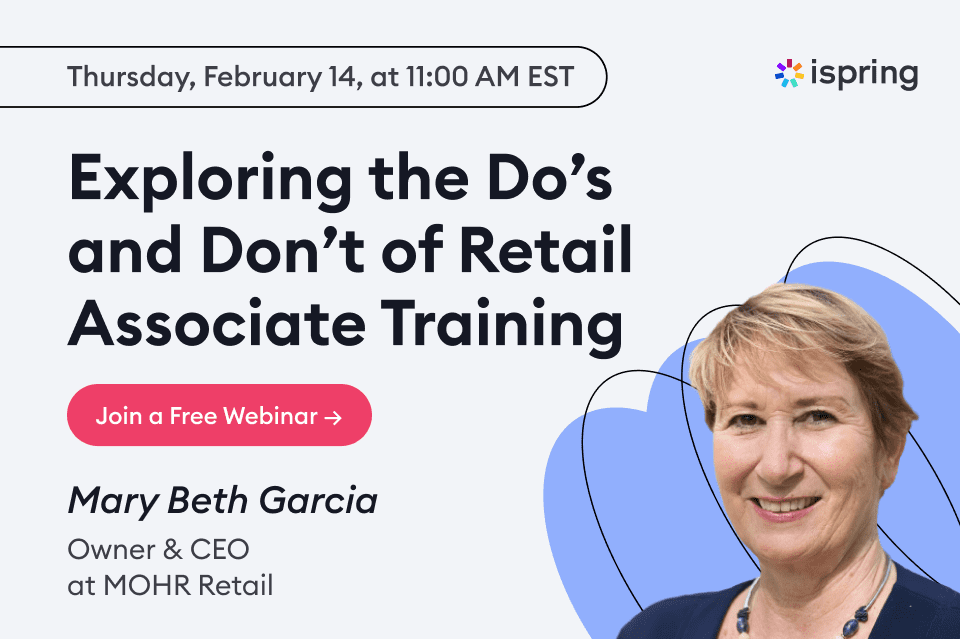 Learn more about iSpring