"Top 3 Trending News" in association with Blinkist
Powerful ideas in 15 minutes Join now and start upleveling your small talk game. Get access to over 5,000 book titles alongside 20 million other readers.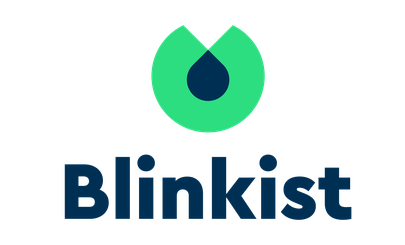 "Top 3 Trending News"
Animal Feed & Energy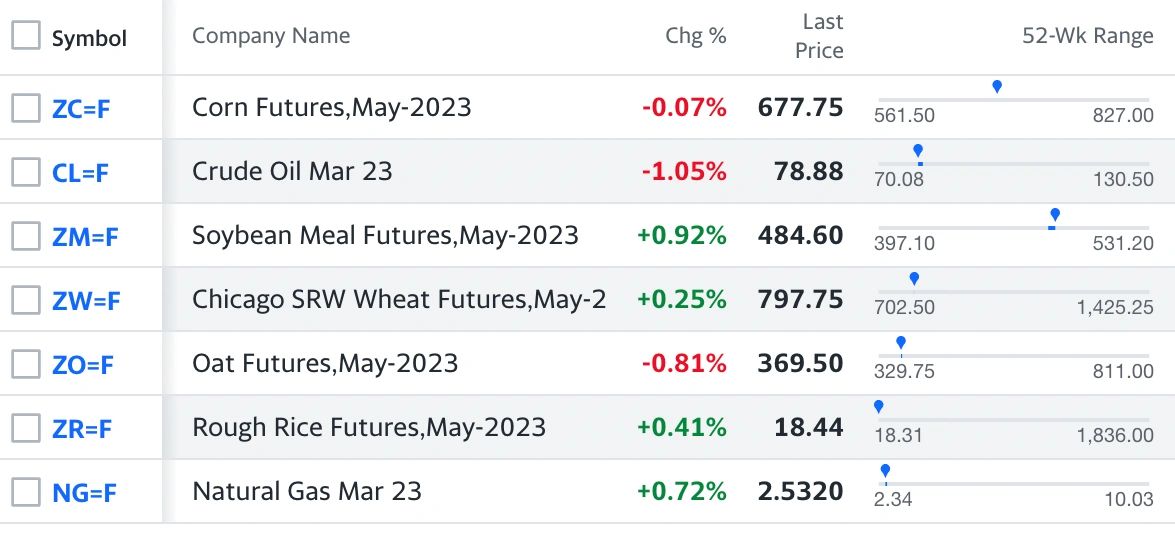 2 Sisters owner Boparan and ForFarmers abandon animal feed joint venture, while animals feed in the UK falls to a six year low.
The report includes over 300,000 mycotoxin analyses from 150 feed plants, on-farm samples, and storage locations.
Top 10 Listed Meat Companies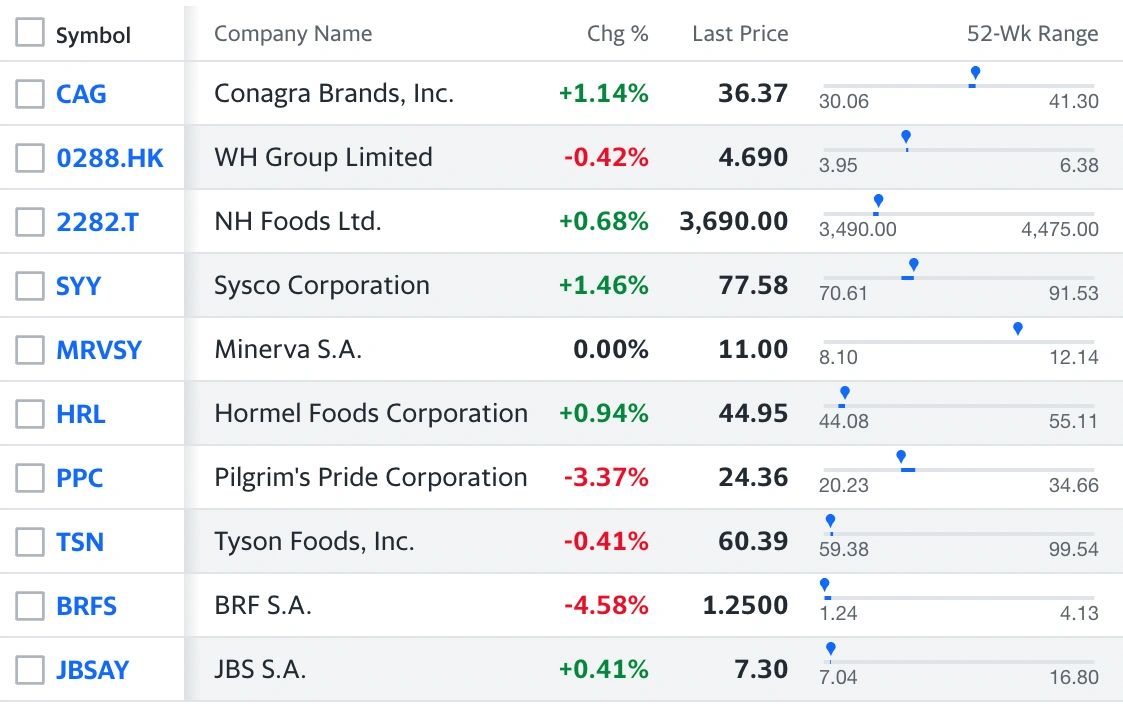 Currently, beef is in high demand at both retail and foodservice, but prices have started to decline. In contrast, pork and poultry production will increase, providing consumers with ample protein options in 2023.
Meat Company News
Cal-Maine Foods
Barclays PLC reduced its stake in Cal-Maine Foods, Inc. by 27.2% during Q3 as per its recent filing with the SEC. The company owned 14,631 shares of the basic materials company after selling 5,474 shares. The value of Barclays PLC's holdings in Cal-Maine Foods was worth $812,000.
Cargill
Cargill and Banco de Brasil have partnered to launch the first ESG Time Deposit in Latin America, with a value of $240 million. This deposit will finance sustainable development projects in Brazil that meet the requirements of Banco do Brasil's Sustainable Finance Framework, which has control over 60% of the country's farm loans. The projects will focus on environmental management, renewable energy, clean transportation, low-carbon agriculture, affordable housing, and more. This partnership supports Cargill's commitment to sustainability and the UN's Sustainable Development Goals. Additionally, Cargill has implemented other sustainability initiatives, including a plan to restore 100,000 hectares of degraded land in Brazil and programs to improve water usage, reduce greenhouse gas emissions, and promote the use of biomass energy.
Hormel Foods
Hormel Foods Corporation is a consumer staples company with well-known brands and a history of paying dividends. However, its stock is overvalued according to valuation metrics and a discounted cash flow model. This is partly due to the low interest rates in the past decade. With the rise of interest rates, valuations may start to reset. Existing shareholders can earn income by selling covered calls and new investors can wait for a lower valuation. High inventory levels and increased costs due to inflation may lead to pressure on margins and decrease in operating cash flow margins. The company has seen a decline in sales volume despite increasing prices. Further price increases may not be feasible.
Marfrig
Marfrig, a protein giant, plans to deliver meat to homes and supermarkets using electric tricycles and smaller electric trucks. The plan is to start in Greater São Paulo in logistically strategic locations. The use of electric vehicles will reduce the environmental impact and allow for shorter, more agile delivery routes. The goal is to optimize delivery times and improve stock flow, including for smaller customers. The director of logistics at Marfrig comments that customers are increasingly looking to receive their deliveries in smaller quantities.
Minerva
Minerva Foods, a Brazilian protein producer, has acquired Breeders and Packers Uruguay (BPU Meat) for USD 40 million. The deal is pending approval by the Uruguayan authorities. BPU Meat is one of the most advanced meatpacking plants in South America with a capacity to slaughter 1,200 cattle per day and exports 85% of its sales to countries with strict sanitary conditions and demand for premium products. The acquisition makes Minerva Foods the leading beef producer in Uruguay, with a total slaughtering capacity of 3,700 head of cattle per day across four processing plants.
MPS
MPS has recently taken on a unique project in partnership with Kroger and Kipster Farms. Unlike most egg producers who sell cage-free or organic eggs, MPS is offering the first carbon-neutral eggs to the US market. The carbon-neutral eggs are not achieved by modifying the chickens, but by altering their feed.
Perdue
Perdue Farms has demonstrated its commitment to reducing childhood hunger by supporting the "Every Child, Every Day" school-based nutrition program run by Redwood Empire Food Bank in Santa Rosa, California. The company has donated $10,000 to the program through its charitable arm, the Franklin P. and Arthur W. Perdue Foundation, as part of its Delivering Hope to Our Neighbors initiative, which aims to improve the quality of life in local communities. The "Every Child, Every Day" program provides fresh produce, dairy, protein, and shelf-stable items to school pantries, after-school cafes, and summer lunch programs to ensure that children have access to healthy food all year round. The Redwood Empire Food Bank, established in 1987, is the primary food source for 150 other hunger relief organizations in Northern California and operates more than 300 food distributions each month.
Pilgrims Pride
Pilgrim's Pride, a leading US chicken company, experienced a surprising quarterly loss due to overproduction of meat at the end of 2022, according to CEO Fabio Sandri. Despite the loss, Pilgrim's shares rose 5% as the company anticipates a decline in beef supplies later in the year and an increase in chicken consumption. To meet the demand, the company increased chicken production by using more eggs in incubators, resulting in a 20% rise in big bird and case-ready chicken production, but this surplus led to a drop in chicken prices and an unexpected increase in protein availability.
Sysco
Sysco Corporation, a leading global foodservice distribution company, has launched the Recipe for Sustainability program to collaborate with top universities to find innovations that will accelerate climate action and lead the industry towards sustainability. Students at Arizona State University and Pennsylvania State University will have the chance to tackle real-world sustainability challenges and propose solutions to reduce packaging and food waste, as well as the use of plastic in takeout containers. Sysco has set a science-based goal to reduce its direct emissions by 27.5% by 2030 and is also encouraging its supplier partners to set their own science-based targets. Neil Russell, SVP Corporate Affairs and Interim CFO at Sysco, emphasizes that the climate crisis is too big for any one company to solve and that by collaborating with partners, Sysco can drive real change in the industry.
Wayne-Sanderson Farms
Wayne-Sanderson Farms, the third largest poultry producer in the US, donated over $4.9 million to various charities in 2022, along with nearly 500,000 pounds of chicken, worth $370,000. The company, with 26,000 team members, is dedicated to giving back to the communities that helped it succeed in the farm supply and feed manufacturing business.

Productive businesses use 1Password to secure employees at scale
1Password is the world's most-loved password manager, with top ratings from G2Crowd and Trustpilot, and has been named top password manager by leading media outlets including Wired, The New York Times, and CNET.
Top 10 Listed Seafood Companies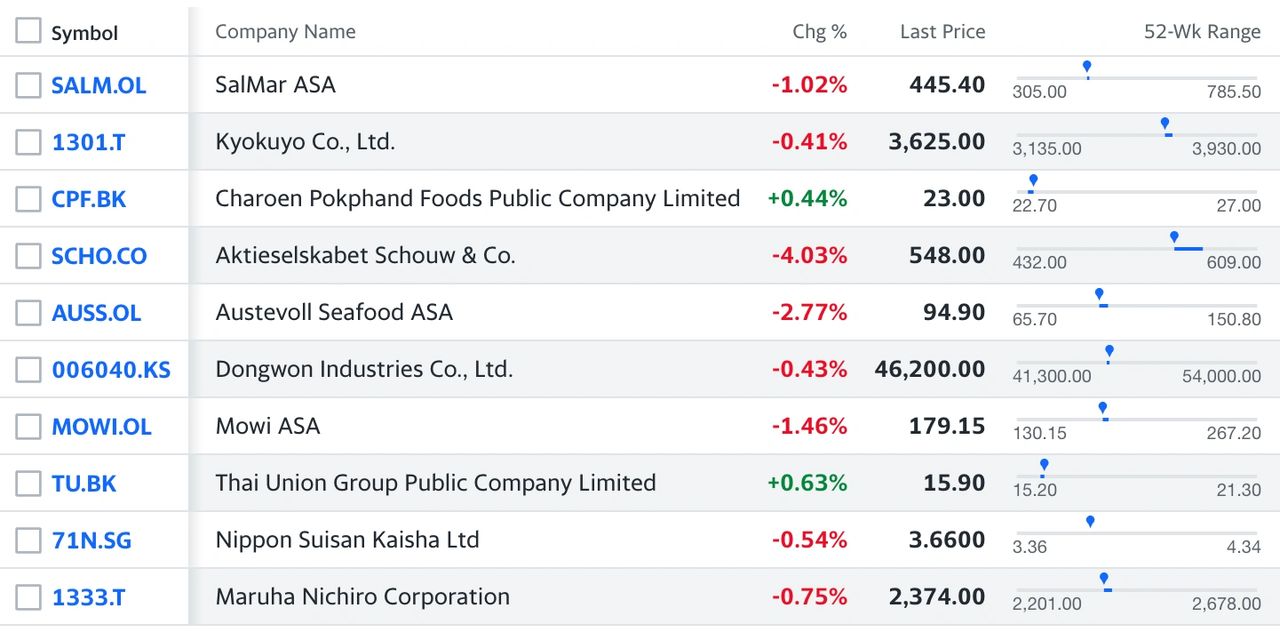 Mackerel Market Giants Spending Is Going To Boom |Bumble Bee Foods, LLC, Maruha Nichiro Corporation, Mowi ASA, NISSUI, Thai Union Group PCL.
Seafood Company News
Aktieselskabet Schouw & Co
Aktieselskabet Schouw & Co. had kr.4.89b in debt and kr.567.0m in cash, an increase from kr.2.40b in debt over one year.
Charoen Pokhand
Charoen Pokphand Foods Philippines Corporation (CPF Philippines), the Department of Agriculture (DA), and the Development Bank of the Philippines (DBP) have set a plan to finance livestock and aquaculture farms nationwide to help small and medium-scale farmers improve their biosecurity, sustainability, and productivity, while ensuring the nation's food security.
Mowi
Norway's Mowi, the world's largest salmon farmer, has bought the former Dawnfresh Seafoods trout farms.
Nippon Suisan Kaisha
Gorton's, owned by Nippon Suisan Kaisha, is using TikTok to promote its new air-fried butterfly shrimp product. The 170-year-old brand has launched a team of eight influencers who will create exclusive content for TikTok to reach Gen Z and Millennial consumers. Around 28% of US adults have made a purchase due to an ad on social media, and if Gen Z consumers are measured separately, around 35% have made a purchase due to something they saw on social media. It is predicted that younger consumers, who are driving the purchasing boom on social media, will account for half of the American population by 2030.
Parlevliet van der Plas
Dutch fishing giant P&P made profits of 50% in 2021-2022. The group also hit a new sales record of €1.47 billion, up 7% year-on-year.
Top 10 Listed Logistics Companies
The orderbook of new container ships — most of which are slated to be delivered between this year and 2027 — stands at more than 900 vessels, and those will have the equivalent of about a quarter of the existing carrying capacity, according to Drewry.
Logistics Company News
CH Robinson
C.H. Robinson Worldwide Inc., reported a lower-than-expected adjusted profit in the quarter due to the weak economy affecting freight demand and prices. The company's shares fell 4% after the announcement. The global logistics industry is facing declining shipment volumes due to the choking of consumer spending by rising interest rates and fears of a recession.
CMA CGM
CMA CGM has opened its new terminal investment in Alexandria Port, Egypt and has started accepting its GETEX and WEMED services. The first vessel to call at the new terminal was M/V ATLANTIC MONACO on the GETEX service and the M/V CMA CGM FORT SAINT PIERRE will be the next to call on the WEMED service.
COSCO Shipping
Last week, private companies benefited the most from the 7% increase in the stock's value. The majority of ownership of COSCO SHIPPING Holdings is held by private companies, with 51% of the stock.
Kuehne + Nagel
Kuehne + Nagel International has been upgraded by Sanford C. Bernstein from a "market perform" to an "outperform" rating. Other analysts have different ratings, with most having a "hold" rating, and two giving a "buy" rating. The stock currently has an average rating of "hold" with a consensus target price of $280.00.
Lineage Logistics
Lineage Logistics has introduced its Lineage Fresh service in Europe, offering state-of-the-art fresh storage solutions for major importers, grocers, and producers of fresh fruit and produce. The new service provides a range of value-added services, including repack and bagging services, reconditioning, restacking, restyling, container plugs, multi-temperature zones for produce, cold treatment, fumigation, container drayage, juice processing and blending, and customs' bonded facilities. Lineage has focused on developing value-added services for handling fresh fruits and vegetables in Europe over the past two years.
Major Currency Pairs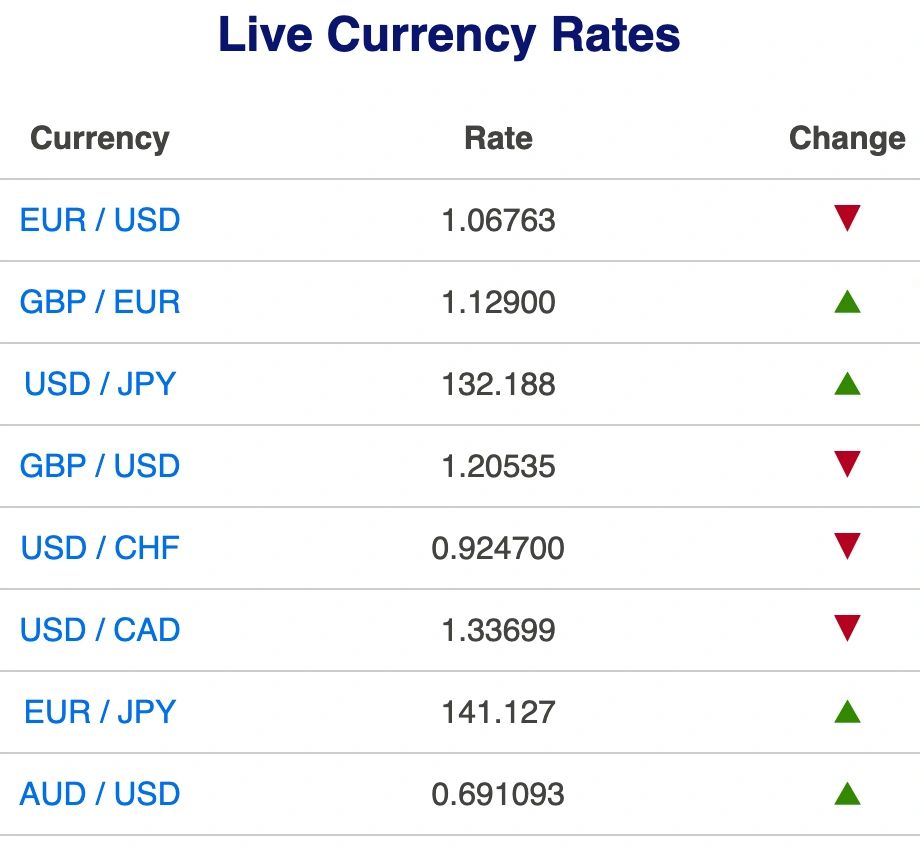 The EUR/USD continued pulling back as the US dollar index (DXY) strength gained steam. It plunged to a low of 1.0677, the lowest point since January 9. After peaking at 1.1040 on February 1, the pair has retreated by ~3.28%.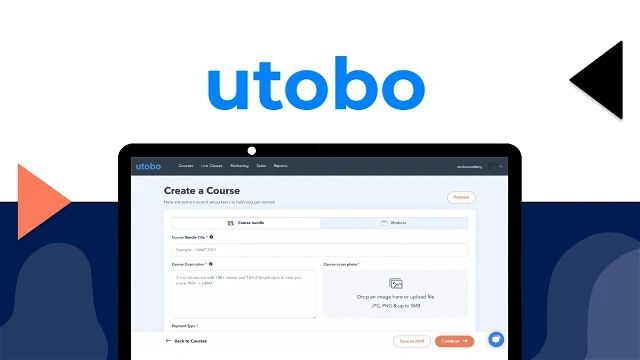 Utobo, based in Silicon Valley, is the simplest platform to create and sell courses and digital products. Thousands of creators, solopreneurs, coaches and businesses from over 50 countries use utobo today.
Gritdaily.com ranked us as one of the top 3 products which can catch fire in 2023. We are the first LMS platform powered by ChatGPT-3.