The future isn't a mystery. Want to receive the latest in business, entertainment, and internet culture right to your inbox every single morning? Not just the stuff everyone else is covering — these are the stories that drive the future, all in a quick and witty package.
Join over 250 000 driven creative professionals who read the newsletter every day.
Today's Top Trending Article:
.
Animal Feed & Nutrition Market News
The Food and Agriculture Organization of the United Nations (FAO), in partnership with the Ministry of Agriculture, Land and Fisheries in Trinidad and Tobago, the University of the West Indies, and Fera Science Ltd., has taken the first steps towards creating an insect bioreactor pilot plant facility at the UWI Field Station in Trinidad and Tobago. This is part of a wider project that seeks to produce black soldier flies (BSF) as an alternative source of high-quality protein for poultry and aquaculture feed. The insect production industry has the potential to reduce the cost of animal feed by up to 100%, which could significantly reduce the region's import bill for animal feed. The project will also develop business cases, provide training, and establish a knowledge hub on insect rearing to ensure the long-lasting impact of the project.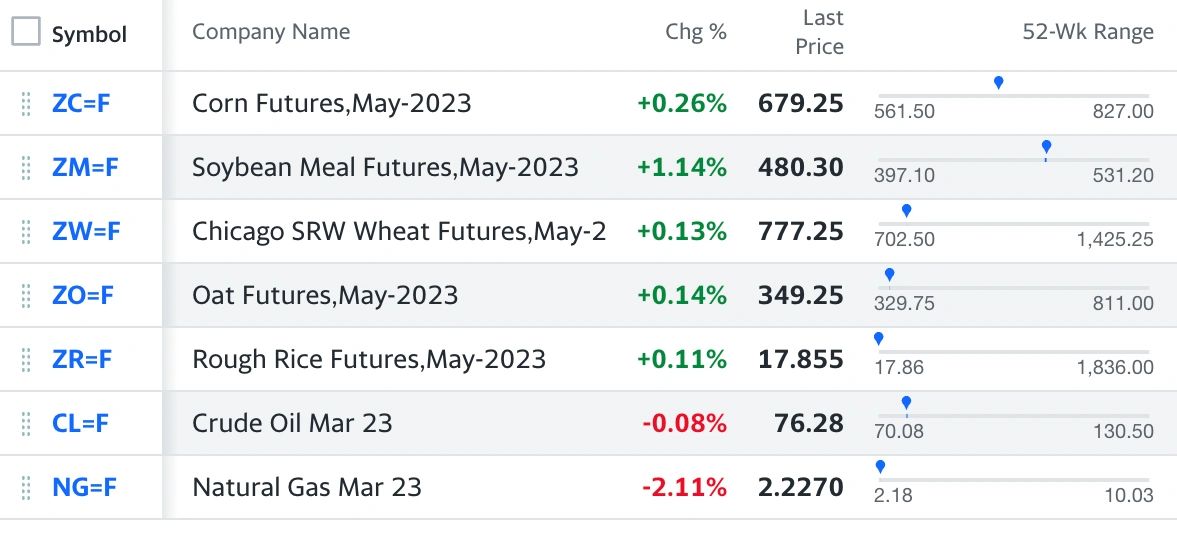 Animal Feed & Nutrition Company News
Cargill
Si-Ware Systems will partner with Cargill Animal Nutrition to provide the NeoSpectra platform for the on-site analysis of forages, feeds and feed ingredients. The NeoSpectra platform uses spectroscopy techniques and machine learning to analyze the nutrient content of feed quickly and accurately. This will provide farmers, consultants, and nutritionists with accurate and instant nutrient content data, which will help to increase yield and efficiency in the field, as well as deliver better animal nutrition. Cargill will benefit from Si-Ware's innovative technology and expertise in nutrient analysis, while Si-Ware will benefit from Cargill's market, research, and technical expertise in dairy farm nutrition.
Evinok
Specialty chemicals company Evonik has moved its North America headquarters from Parsippany, N.J. to Piscataway, N.J. as part of its site rationalization plan for efficient operations and growth in the region. The Piscataway headquarters includes administrative offices, R&D laboratories, and collaboration hubs designed for a hybrid and creative work environment. The new office also reflects Evonik's commitment to sustainability, with the company aiming to invest more than $3 billion in Next Generation Solutions by 2030. The North America region contributed 23% to Evonik's annual sales in 2021.
Nutreco
Animal nutrition and aquafeed company, Nutreco, has acquired a minority stake in BiomEdit, an animal health microbiome biotech firm. The two companies have recently entered into a long-term strategic research and commercial partnership to develop innovative and novel feed additives through microbiome technology. The new investment reinforces the partnership and will enable Nutreco to super-charge its supply of proprietary ultra-specialty ingredients and speed up progress towards its purpose of "Feeding the Future".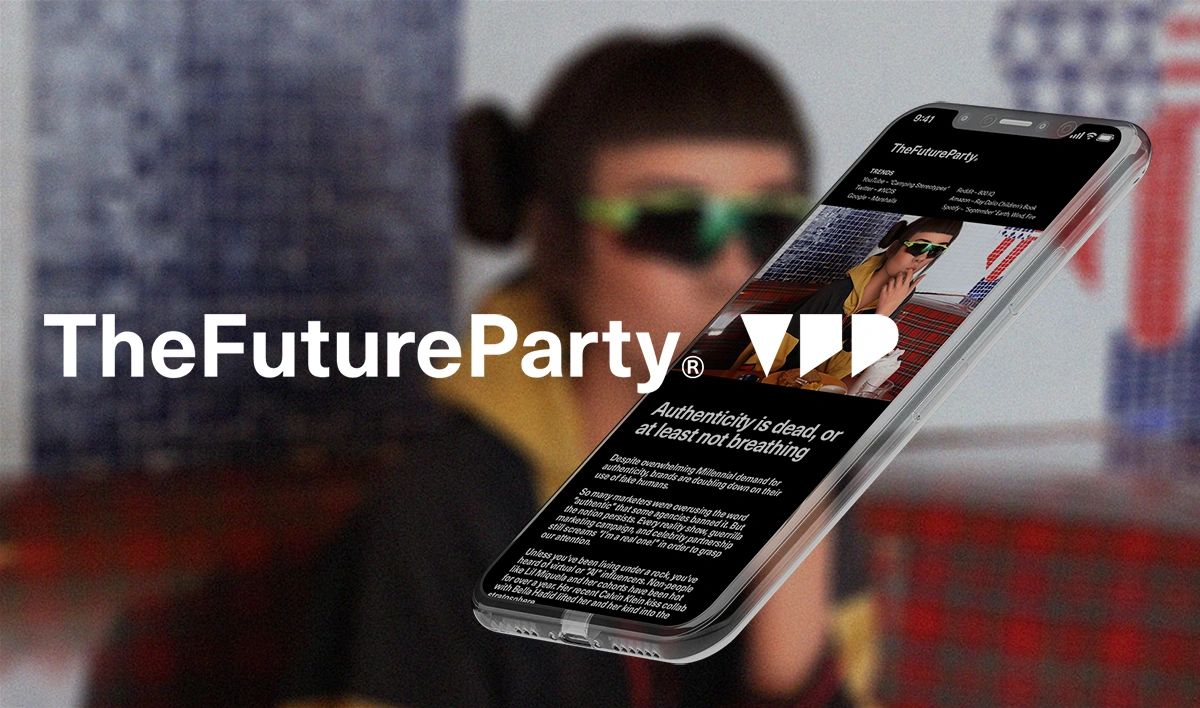 Meat Market News
The Philippines has imposed a temporary ban on the importation of cattle and related products from The Netherlands and poultry products from Turkey due to reported outbreaks of mad cow disease and avian influenza. Meat imports in the Philippines fell by 10.83% YoY in January, with chicken replacing pork and beef as the main driver, accounting for 39.64% of the total volume. Brazil is still the country's top supplier of meat imports, followed by the US and Spain. The USDA predicts a 4.3% increase in pork imports to 600,000 metric tons in the Philippines this year.
Brazil's agribusiness exports reached a record value of $10.23 billion in January 2023, a 16.5% YoY increase. The main exported products were corn, beef, pork, chicken, and sugar, with China as the main importer. The increase was due to an increase in average export prices and quantity shipped. However, the soy complex export decreased due to the slow harvest pace, while agribusiness imports increased.
Fresh and frozen beef imports in the UK fell by almost 10% in December 2022 to 21,500 tonnes due to lower shipments from Ireland, while for the entire year, beef imports fell by 3.6% to 233,300 tonnes. However, the value of total beef imports increased by 16% to £1.24 billion. On the other hand, beef exports for December 2022 decreased slightly from the previous year, but the total beef exports for 2022 increased by 20%, and the total value of beef exports rose by 48% to over £540m compared to 2021, with boneless beef forming the majority of exported products.
Sales and volume of animal-based meat decreased in January as consumers became concerned about rising inflation, following a brief increase in sales in December, which may have been related to the holiday season when many Americans tend to consume fresh meat at home, according to data analyzed by 210 Analytics and Hillphoenix from IRI.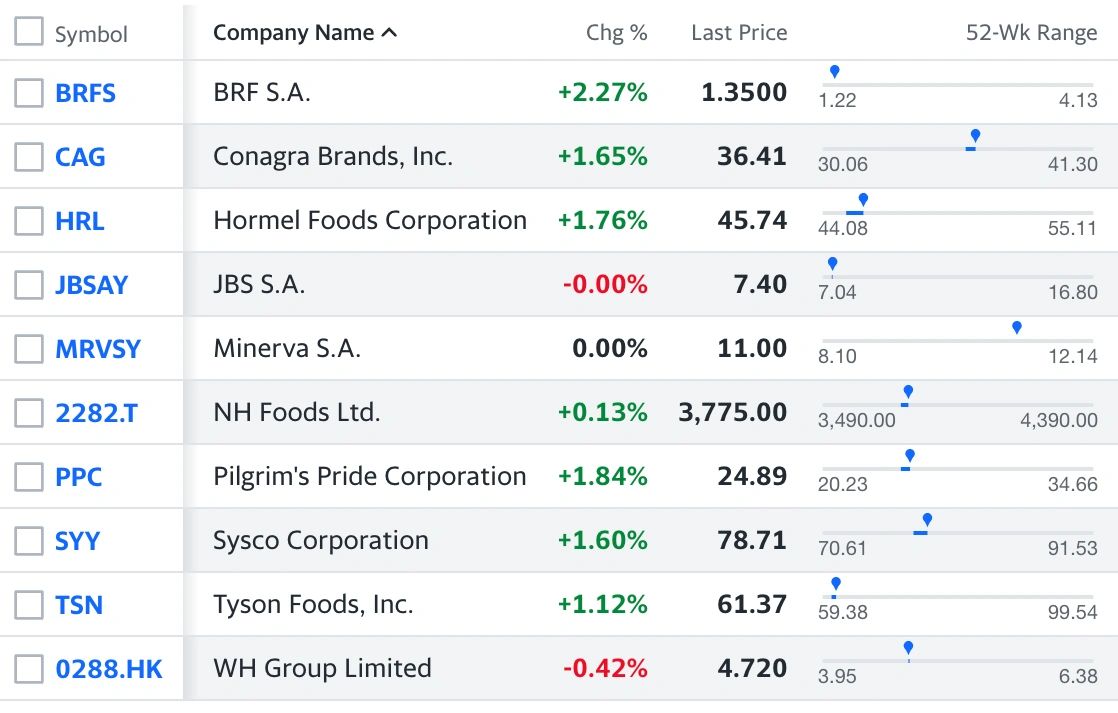 Meat Company News
BRF
BRF S.A. (BVMF:BRFS3) has a large institutional ownership of 46%, indicating that institutions have the most power in the company and the potential to drive its stock price up or down. Institutional investors often become more enthusiastic about a stock once it's included in a major index. Despite experiencing losses in the previous year, last week's 5.5% increase in share prices is likely to be well received by institutional investors.
Cargill
Approximately $1 million worth of piping meant for a large centrifuge was stolen from a Cargill facility in Savage, Minnesota. The theft was reported last Friday, but is believed to have occurred almost a week earlier. Police say that the specific fittings for the centrifuge mean that it will cost around $1 million to replace the stolen piping.
Hormel
Hormel Foods Corporation's Columbus Charcuterie Tasting Board has won the appetizer category for Product of the Year Canada. The Columbus Charcuterie Tasting Board is an innovative product that is helping to make charcuterie easy and approachable for everyone. It offers a premium charcuterie experience that is perfect for consumers looking for an anytime appetizer or snacking item for all occasions. Product of the Year is a consumer-voted award for product innovation that operates in over 45 countries and is designed to guide consumers to the best products in their market and reward manufacturers for quality and innovation.
RCL
South Africa has declared a national state of disaster due to power outages that have led to profit warnings from food manufacturers. President Cyril Ramaphosa has pledged to reduce the regular imposition of blackouts and enable practical measures to support businesses in the food production, storage, and retail supply chain, including the rollout of generators, solar panels, and uninterrupted power supply. The Consumer Goods Council of South Africa (CGCSA) has called for the removal of red tape, a suspension of the fuel duty levy, incentives to install local renewable energy sources, and for essential food production to be exempt from load shedding.
Tyson Foods
To celebrate its 40th anniversary, Tyson Foods in Joslin, Illinois, has donated 40,000 pounds of protein to the River Bend Food Bank, which will provide over 160,000 meals to help address hunger in the local community. The donation is part of the company's commitment to improving the quality of life for its team members, their families, and the communities where it operates. Tyson Foods and the food bank have worked together in the past to address hunger in the area, and this donation will be available to all of the food bank's pantry partners to distribute to those in need.
Smithfield
The pork industry continues to use gestation crates despite pressure from customers, activists, and even ballot measures to stop confining pregnant pigs. Although industry groups acknowledge that the use of these crates is cruel, they argue that the cost and complexity of changing their ways make it difficult. McDonald's has announced that it will only buy pork from producers who don't use gestation crates, and critics say that industry players need to adapt to changing consumer preferences. Professor John McGlone of Texas Tech University has warned pork farmers that the way they do business is about to change, and more companies may follow McDonald's example.
Sysco
Sysco's are primary customers are restaurants, which make up 63% of its sales, and it also serves healthcare facilities, government and educational institutions, and the travel and leisure industry. The company operates through 333 distribution centers, and revenues from outside the US account for 17% of its total revenue. Sysco plans to achieve growth through strategic acquisitions and its customer loyalty program. Despite falling short of earnings expectations in the second quarter, the company has performed well and is expected to continue to grow, making it an attractive investment opportunity with a buy rating below $80 and a target price of $92.
Vion
Dutch company De Groene Weg, a subsidiary of Vion Food Group, has launched a scheme to attract German pig farmers to organic production. The plan offers unlimited contracts and price stability for farmers and a purchase guarantee from the company, in exchange for a delivery obligation. Four times a year, "fair" prices are negotiated with farmers who will only be accepted if they can market additional organic pigs. De Groene Weg, which processes 250 tonnes of pork and beef a week, hopes the scheme will reduce Germany's dependence on organic pork imports.
Productive businesses use 1Password to secure employees at scale
1Password is the world's most-loved password manager, with top ratings from G2Crowd and Trustpilot, and has been named top password manager by leading media outlets including Wired, The New York Times, and CNET.
Start protecting your data today!
Seafood Market News
According to the US Department of Agriculture (USDA), catfish production in the US increased in 2022, leading to higher sales values than in the previous year. The cumulative total sales for catfish growers in the US reached $447m, a 5% increase from 2021. The top four states in terms of sales were Mississippi, Alabama, Arkansas, and Texas, accounting for 96% of the country's total sales. The sales of foodsize catfish in 2022 totaled $442m, a 5% increase from 2021. Direct sales of foodsize fish to processors accounted for 93.7% of total foodsize fish sales, up 1.6% from 2021.
Indonesian blue swimming crab is experiencing a decrease in supply of around 50%, which is causing prices to rise. Meanwhile, there is an increase in demand for the product in the US market, which is further driving up the price. This trend is expected to continue as Ramadan approaches.
German consumers are now paying 40% more for branded and private label fish fingers, with the average price for a pack of branded fish fingers at retail reaching €4.89 per unit. This increase in price is not due to the supply of pollock, but rather due to costs that are affecting processors. Even private label fish finger products have exceeded €3, which is significantly higher compared to historical prices just a few years ago.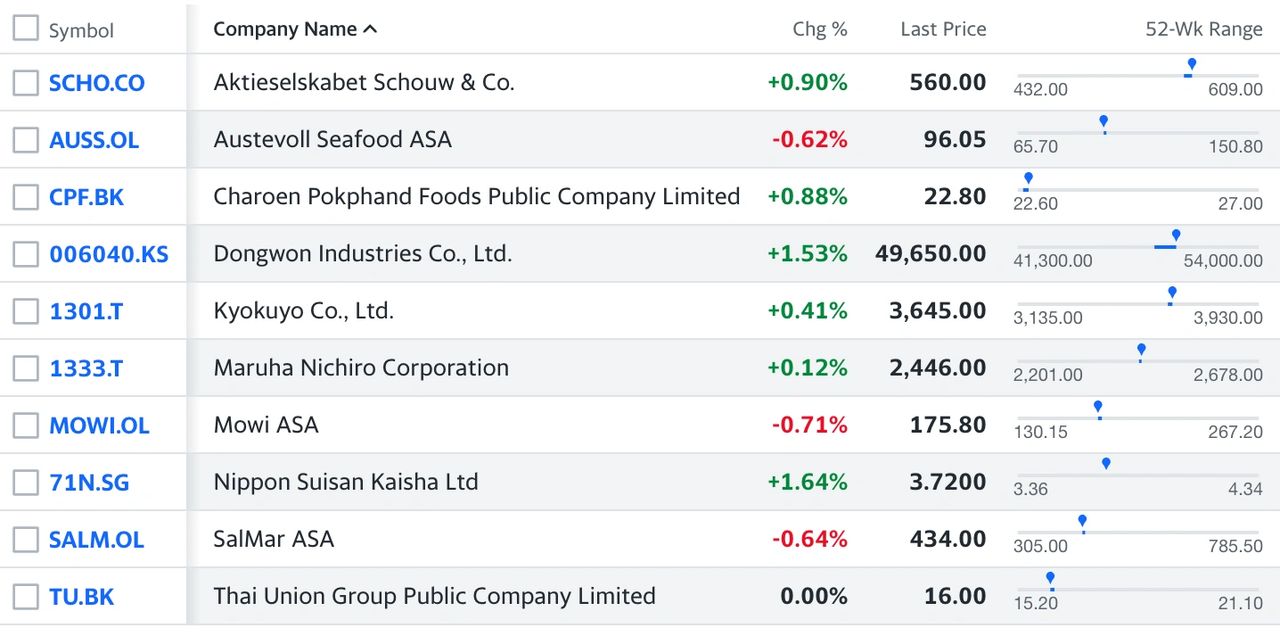 Seafood Company News
Hilton Food Group
UK-based processor and supplier Hilton Food Group is planning to shutter its traditional smokehouse, Russell's Smokehouse in Grimsby, by the end of this month.
Maruha Nichiro
A New Zealand-based joint venture between Maruha Nichiro and Solander Seafood & Fishing is selling a factory trawler vessel that is responsible for approximately 5.5% of the country's quota for hake and southern whiting.
Mowi
Mowi, the world's largest salmon farming company, is "considering its legal options" in response to the Canadian government's decision not to renew salmon farming licenses in British Columbia's Discovery Islands, including 15 licenses belonging to major companies such as Mowi, Grieg, and Cermaq, which account for more than 24% of BC's farmed salmon production. The Canadian government's decision not to renew these licenses has disappointed Mowi.
Mowi has reported a record year in 2022, exceeding £1bn in operating profit. The company harvested 446,000 tonnes of fish during the year, which is 4,000 more than it predicted.
Perdue University
Purdue University has received a $10m grant from the U.S. Department of Agriculture to develop a pilot-scale aquaponics system to grow tilapia and lettuce while converting fish waste into biogas and high-value bioproducts. The project will educate consumers in the US Midwest, where obesity rates are high, aquaculture farms are low, and seafood consumption is the least. The system will use an anaerobic digester to turn algae and fish waste into nutraceuticals, and turn the algae into fish feed for the aquaponics operation. The pilot-scale integrated aquaponics system will direct wastewater into algal bioreactors to generate biogas fuel, allowing the system to operate independently of the power grid.
Thai Union Group
Thai Union Group PCL has reported a 10.3% YoY growth in sales, totalling THB 155.6 billion ($4.2bn) in 2022, citing a solid performance in its pet care and ambient seafood businesses as the growth drivers. The company also delivered a half-year dividend of THB 0.44 per share, bringing its full-year dividend to THB 0.84 per share. Sales in the US and Canada accounted for 44% of total revenue, followed by 26% in Europe, 11% in Thailand, and 19% from the rest of the world. Meanwhile, the company's pet care segment reported YoY sales growth of 48% to THB 21.7 billion ($590m).
Container Shipping News
According to a report by VesselsValue, January 2023 saw the highest number of container vessel demolitions since July 2020, with a total of 13 boxships sold for scrap. The vessels sold were mostly feedermax container ships and handy container vessels, with an average age of 27 years old. Scrap prices have firmed up in January, providing incentives for owners to scrap their oldest and least efficient vessels.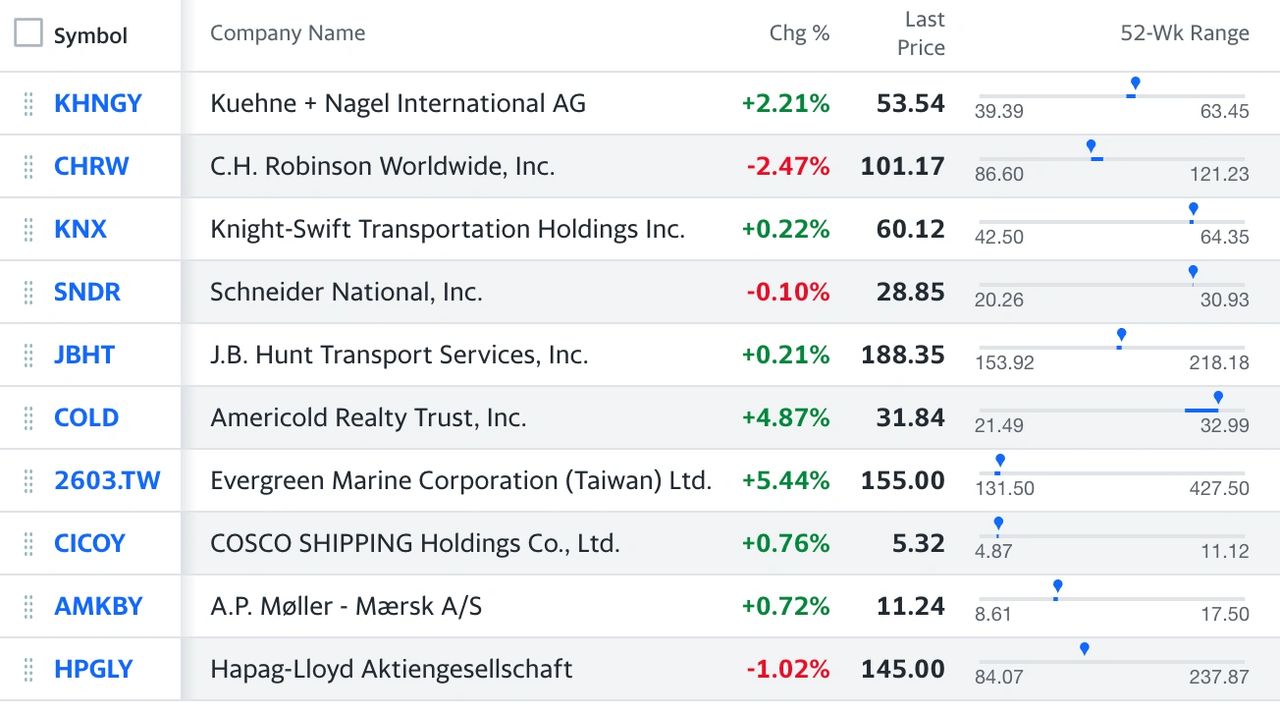 Logistics Company News
Chep
CHEP, part of the Brambles Group, has received the Global Top Employer certification, which is awarded to companies with exceptional HR policies and practices. The certification programme certifies companies based on the participation and results of their HR Best Practices Survey. CHEP achieved 33% of women in management roles globally and reached 40% female representation on its Board. The company has been recognised as a Top Employer in 25 countries globally and has also earned the regional Top Employer seal in Africa, Asia Pacific, Europe and Latin America.
CMA CGM
French airline CMA CGM Air Cargo has expanded its services to China with an Airbus A330-200 freighter flying four times a week from Paris-Charles de Gaulle to Shanghai Pudong International Airport. The airline had launched in March 2021 and had been serving Hong Kong since October 2022, with a Boeing B777F from Paris five times a week. In addition to flights to China, CMA CGM Air Cargo also flies to Chicago and Miami in the US and plans to add links to Seoul and Bangkok from its Paris hub. Other airlines have also been reintroducing China to their networks following the country's decision to ease its pandemic measures.
DB Schenker
Mediterranean Shipping Company has announced that it has partnered with freight forwarder DB Schenker to reduce supply chain emissions through the use of MSC Biofuel Solution. This marks the first agreement of its kind between a shipping line and a freight forwarder. Under the agreement, at least 30,000 standard containers (TEU) will be shipped with net-zero emissions in 2023.
Maersk
A.P. Moller-Maersk has reached an agreement to sell its two logistics sites in Russia to IG Finance Development Limited, signaling the end of its business activities in the country. The deal, which includes an inland depot facility and a chilled and frozen warehouse, has received regulatory approvals in the European Union and Russia. Maersk has been gradually reducing its presence in Russia as it shifts its focus to other regions.
ONE
Ocean Network Express (ONE) has partnered with Sony Network Communications Europe to develop and integrate a smart container solution across its global fleet. The technology-enabled containers will provide ONE with greater insights into its box fleet, allowing for better visibility, faster decision making, and more efficient container movement. The live updates will also benefit customers with more reliable shipping data for easy and transparent communication. ONE hopes that this collaboration will help create the future of container shipping with a higher quality of service and a new standard of process excellence.
MSC
Mediterranean Shipping Co (MSC) has confirmed the order of 10 dual-fuel 11,500 teu vessels in China. The ships will be delivered in 2025 and 2026, and are being built by Zhoushan Changhong International Shipyard with a price of $120m per unit. The vessels will use LNG dual-fuel technology. MSC has the largest container fleet in the world and currently has 132 ships on order. The order is part of MSC's ongoing expansion efforts.