Today's Trending Headlines in association with IncFile
The Easiest Way to Set Up and Manage Your Business
We make incorporating a company as easy as possible, so you can focus on the important things. We have a full suite of startup services (like banking and bookkeeping), which means Incfile not only helps you get started, but supports you in your continued success as your one-stop shop.
Top 3 Trending Articles
Animal Feed & Nutrition Company News
AB Vista
AB Vista has expanded its gut health portfolio by acquiring Progres, a natural resin acids product from Finnish biosciences company, Hankkija. Progres is known to improve gut health and integrity in pigs by reducing inflammation, promoting tissue recovery, and modulating intestinal microbiota. It also helps to promote the growth of beneficial bacteria and reduce the growth of harmful pathogens.
Animine
Animine presented its latest research on the calibration of the AniGun tool, a portable device that enables the analysis of mineral content in forages using the X-Ray Fluorescence technique, at the 'Sustainable forage for net-zero in livestock production' meeting in London. The AniGun tool aims to provide fast and accurate results, making it a promising device for quantifying mineral composition in forages on the field.
Beneo
Beneo has added a new non-GMO faba bean ingredient range to its animal nutrition portfolio, including faba bean protein concentrate, starch-rich flour, and hulls. The new range of sustainable sources of protein, starch, and fiber will be used in aqua and livestock feed to expand the company's product portfolio.
Evonik
Evonik has launched a new plant-based feed additive called PhytriCare IM, which is designed to promote the gut health of dairy cows, sows, and laying hens. The product consists of selected plant extracts with a high flavonoid content, known for their anti-inflammatory effects. This is the first plant-based product to be added to Evonik's portfolio of probiotics-based gut health solutions. PhytriCare IM is available immediately in the EU, with approvals in other countries underway.
Nutreco
Nutreco invests in BiomEdit Nutreco has announced that it has taken a minority stake in animal health microbiome biotech company, BiomEdit. The 2 companies recently entered into a long-term strategic research and commercial partnership to bring livestock and aquaculture producers novel feed additives developed through microbiome technology.
Powerful ideas in 15 minutes
Join now and start upleveling your small talk game. Get access to over 5,000 book titles alongside 20 million other readers.
Save 25% on a Premium Subscription
Meat Company News
Aurora
The partnership between KAAPA Ethanol Holdings and Aurora Cooperative Elevator Co. called KAAPA Partners Aurora has been finalized.
BRF
Brazilian meat processor BRF has reported a net loss of $115 million in the fourth quarter, which is higher than the estimated loss of $25 million.
Clemens Food Group
Clemens Food Group's Hatfield North facility has been awarded the 2023 Food Engineering Plant of the Year. The greenfield facility, designed and built by Gray, has a production capacity of 6,000 pounds per hour, equivalent to 100 million pounds of cooked and smoked meat products per year.
CP Foods
CP Foods announced plans to install solar panels at 180 of its animal farms, feed mills, and processing plants in Thailand, with a total capacity of 65 MW by 2030. The move is part of the company's goal to reach 100 MW of solar energy in its supply chain by 2025.
Inghams
Ingham's, the biggest poultry producer in Oceania, has agreed to conditionally acquire the poultry meat business and assets of Bromley Park Hatcheries in New Zealand.
MPS
MPS Egg Farms (MPS) acquired Country Charm Eggs, an egg producer based in Georgia. This acquisition has given MPS an additional 1.8 million hens.
Plukon
The majority of shares (51%) of J.A. ter Maten Holding has been acquired by Plukon Food Group. The terms of the agreement have not been disclosed.
Perdue
Perdue Farms has donated 40,000 pounds of chicken products to the Food Bank of the Albemarle in Elizabeth City, which is equivalent to about 33,000 meals. The company's Delivering Hope to Our Neighbors program aims to improve the quality of life and strengthen the community. The donation is intended to help feed food-insecure children and families.
Tonnies
The Tönnies group of companies stops slaughtering cattle at its Legden site in western Münsterland. The group is reacting to declining animal numbers.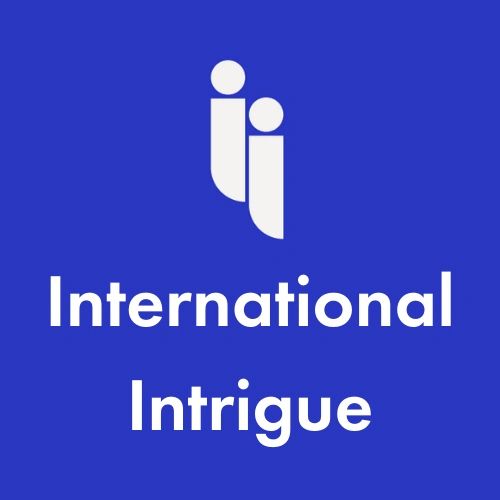 International Intrigue is a free global affairs briefing created by former diplomats to help the next generation of leaders better understand how geopolitics, business and technology intersect. They deliver the most important geopolitical news and analysis in <5-minute daily briefing that you'll actually look forward to reading.
Dairy Company News
Fonterra
Fonterra Co-operative Group Ltd has revised its forecast Farmgate Milk Price range for the 2022/23 season from $8.50 – $9.50 per kgMS to NZ$8.20 – $8.80 per kgMS, with a midpoint of $8.50. The company has also lowered its milk collection forecast to 1,465 million kgMS, down from its previous forecast of 1,480 million kgMS. Fonterra CEO Miles Hurrell says the revision is due to softened demand at a time of balanced supply, and is cautiously optimistic about the global outlook for dairy in the medium to long term.
FrieslandCampina
Dairy firm FrieslandCampina has reported a 22.4% increase in revenue to €14.1bn in its 2022 financial year, with its performance primarily driven by price increases. The group said that all its business groups 'largely offset' higher costs of raw materials, packaging and energy through price increases, meaning that all segments showed 'significant revenue growth'. However, high inflation meant that consumer dairy volumes and margins came under pressure, as it was not possible to fully pass on price increases to customers.
Lactalis
Lactalis, the world's largest cheese maker, is planning to expand its plant in Tulare, California, to produce and package feta cheese. The new 38,300 square foot building is expected to be completed by December and will operate 24/7, hiring 22 new employees. Feta cheese has become popular in the US and is expanding rapidly due to its increased use in the fast food industry. Lactalis already markets its feta cheese brands under various labels, including its top seller, President. The company acquired a portfolio of cheese brands from Kraft in 2021, including Cracker Barrel, Breakstone's, and Knudsen.
Land O' Lakes
Despite government reports of subsiding supermarket inflation, Land O'Lakes CEO Beth Ford believes that the avian flu will cause egg prices to remain higher than average due to a significant decrease in egg production. Land O'Lakes, a farmer-owned cooperative that does business in over 60 countries, faces challenges such as economic growth slowdowns, realigning supply chains, lack of labour and consumer demand.

Give Sleek your info once, and you can checkout with 1 click at over 2 million stores like Best Buy, Zara and Dick's. No more forms. Finally.
Seafood Company News
High Liner Foods
High Liner Foods, a Canadian frozen seafood company, reported sales of over $1 billion in 2022, a rise of 16.4% from the previous year. The company also announced a 15% increase in earnings, and its CEO Rod Hepponstall stated that High Liner Foods has a strong balance sheet and is well-positioned to explore potential M&A activities for transformative growth. The company has also launched several new products and expanded its production capabilities.
John West
John West has launched two new vegan 'tuna' products, made from soy protein and wheat, in the Netherlands. The canned fish brand is responding to increased demand for alternative protein products, particularly plant-based options in the country. The products, available in tomato and basil or brine and oil, are being sold in 1,400 stores. The launch is the first for Thai Union's Marine Proteins business unit in Europe, which plans to introduce more alternative protein products later this year.
Marubeni
Marubeni Co. (OTCMKTS:MARUY) saw its stock price pass above its fifty day moving average during trading on Tuesday, with the stock trading as high as $128.36 and last traded at $127.78, with a volume of 4,000 shares changing hands.
Mowi
Robert Kultoniak, a longtime executive at Mowi, has been appointed as the European retail commercial director at Spain's Grupo Profand. Kultoniak had worked at Mowi for over 17 years, holding various roles at Morpol and Mowi, including product life cycle director for Mowi Central Europe. Grupo Profand is a large seafood company with fishery and aquaculture activities worldwide and recently established Profand USA, which is led by former Royal Greenland executive Soren Dalsager as CEO.
Nomad Foods
Nomad Foods, the owner of frozen seafood brands Birds Eye, Findus, Iglo, Ledo, and Frikom, has received an upgrade in its rating from Goldman Sachs after posting solid Q4 2022 results. The financial firm has shown support to the Feltham, England-based food manufacturer, which is one of Europe's largest frozen food companies, following its 6.6% rise in revenue to EUR 750m in Q4 2022 and 12.8% rise in revenue to EUR 2.94bn for the full year 2022. Nomad's adjusted EBITDA also increased by 8%, reaching EUR 524m.
Thai Union
Thai Union has warned that a dFAD ban by the Indian Ocean Tuna Commission could coincide with other bans, leading to a reduction in tuna supply, and will assess the impact when the timing and duration of the ban is confirmed by the IOTC scientific committee.
Trident Seafood
Nordstrom Restaurants has partnered again with Trident Seafoods to serve wild Alaska Pollock in their menus for the second year in a row. The family-owned seafood company is known for its sustainable and versatile fish products. Craig Morris, CEO of the Genuine Alaska Pollock Producers, said that the fish is not only versatile but also has an incredible sustainability story. The partnership with Nordstrom Restaurants is a way to introduce consumers to the delicious and nutritious wild Alaska Pollock.
Visscher Seafood Dutch seafood importer and processor, Visscher Seafood, has agreed to acquire the former Norway Royal Salmon (NRS) sales arm from SalMar. The NRS sales arm will be merged with the existing Visscher Seafood team and will be renamed Visscher Norway. The deal is expected to be completed by the end of Q2 2023, pending regulatory approvals. Visscher Seafood specializes in importing and processing salmon, tuna, and other seafood products from around the world.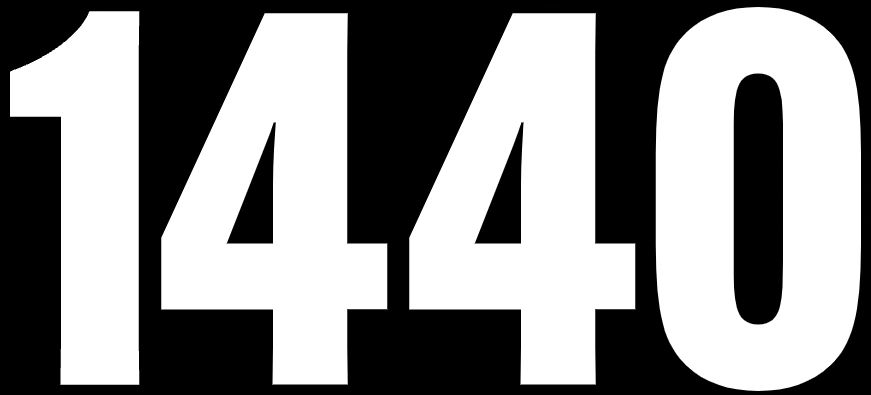 1440 is the daily newsletter helping 2M+ stay informed—it's news without motives, edited to be unbiased as humanly possible. The team at 1440 scours over 100+ sources so you don't have to. Culture, science, sports, politics, business, and everything in between – in a five-minute read each morning, 100% free.
Shipping & Logistics Company News
Cargill
Cargill, a major ship charterer, is increasing its efforts to reduce emissions from its chartered fleet by testing new sail technology for cargo ships. The agricultural commodities group aims to revive wind power for cargo ships to cut emissions.
Cosco
COSCO SHIPPING Ports Limited has acquired majority stakes in Xiamen Haicang Free Trade Port Zone Investment and Construction Management, and Xiamen Ocean Gate Container Terminal. This aligns with the company's strategy to expand its terminal business and create an integrated ports and logistics service platform to provide one-stop logistics services to customers. The acquisition of these stakes has made Xiamen Haicang Free Trade Port Zone Investment and Construction Management a subsidiary company of COSCO SHIPPING Ports, while Xiamen Ocean Gate Container Terminal is now a fully-owned subsidiary.
Kuehne + Nagel
Renato Fassbind will not stand for re-election after 12 years on the Board of Directors of Kuehne + Nagel International AG. Dr. Vesna Nevistic, who has extensive international experience in management consulting and investment banking, will be proposed for election to the Board of Directors.
Lineage Logistics
A warehouse employee from Ohio filed a proposed class action lawsuit against Lineage Logistics LLC on Monday in Michigan federal court, alleging that the company engaged in wage violations by miscalculating overtime and not properly compensating employees.
Maersk
Maersk is implementing technology solutions in its warehouses to improve productivity and speed up the fulfillment process. They are using a cloud-based software developed in Silicon Valley, along with U.S.-made mobile units that work alongside people in the warehouse. The mobile units can instantly scan items and optimize every aisle in the warehouse for order picking based on real-time inventory data. This has resulted in more picks per hour, increased throughput, and more ecommerce orders shipped on deadline, without needing to change the facility size.
Schneider National
Schneider National, Inc. has seen strength in its Truckload and Intermodal segments, with shares up 18.7% over the past six months, outperforming its industry. The company recently reported Q4 2022 earnings of 64 cents per share, beating the Zacks Consensus Estimate but showing a 16% decline from the previous year. Operating revenues of $1,561.7 million fell 1% year over year, while revenues (excluding fuel surcharge) decreased 7% to $1,347.7 million.
Scotts Refrigerated Logistics Auction
KordaMentha is leading the auction for Scott's Refrigerated Logistics, which recently collapsed with debts owed to Gordon Brothers and ScotPac. The auction has moved at an extremely fast pace, with KordaMentha calling for indicative bids just two days after Anchorage Capital Partners tipped the business into voluntary administration. Three trade players, including Toll Global, LinFox, and Lindsay Australia, are reportedly in diligence and expected to bid by Friday's deadline. With 1,500 employees, 1,800 trucks or trailers, and $542.9 million in consolidated revenue, Scott's is likely to be a bolt-on for a trade player seeking synergies.
Toll Group
Toll Group has acquired Air Support Queensland (ASQ), an Australian company that provides uncrewed aircraft systems flight operations and training services. The acquisition will expand Toll's capabilities and knowledge of new technologies, and will enable the company to improve outcomes for patients and safety for rescue teams in the field. ASQ has a large fleet of advanced drones and offers services in civil, commercial, government, defence and agricultural markets.
Transgaz
Romanian gas transmission system operator Transgaz reported a 97% annual increase in net profit to RON 368.6m ($80m/€75m) for 2022. The company also recorded a 15% rise in operating revenue before balancing and construction activity, and a 21% increase in operating profit. However, it transported 7% less natural gas than in the previous year. At a group level, Transgaz registered a 98% year-on-year rise in net profit to RON 350m for 2022.