Logistics managers are indicating that the ocean freight market is recovering more quickly than anticipated. Shipping firm HLS recently informed clients that they had initially believed the market would normalize in 2023, but it is now happening earlier than expected. According to the CEO of OL USA, Alan Baer, the market peaked in the second quarter and has been steadily declining since then. Although it is too early to say if this is a trend, the major shipping lines have reported almost $122 billion in profits for the first three quarters. Despite the spot market collapse, trade data shows a decline in Asia imports to the U.S. of 11% year-over-year last October, and this trend is expected to continue with a 40% drop in Chinese manufacturing orders and demand not expected to normalize until next summer.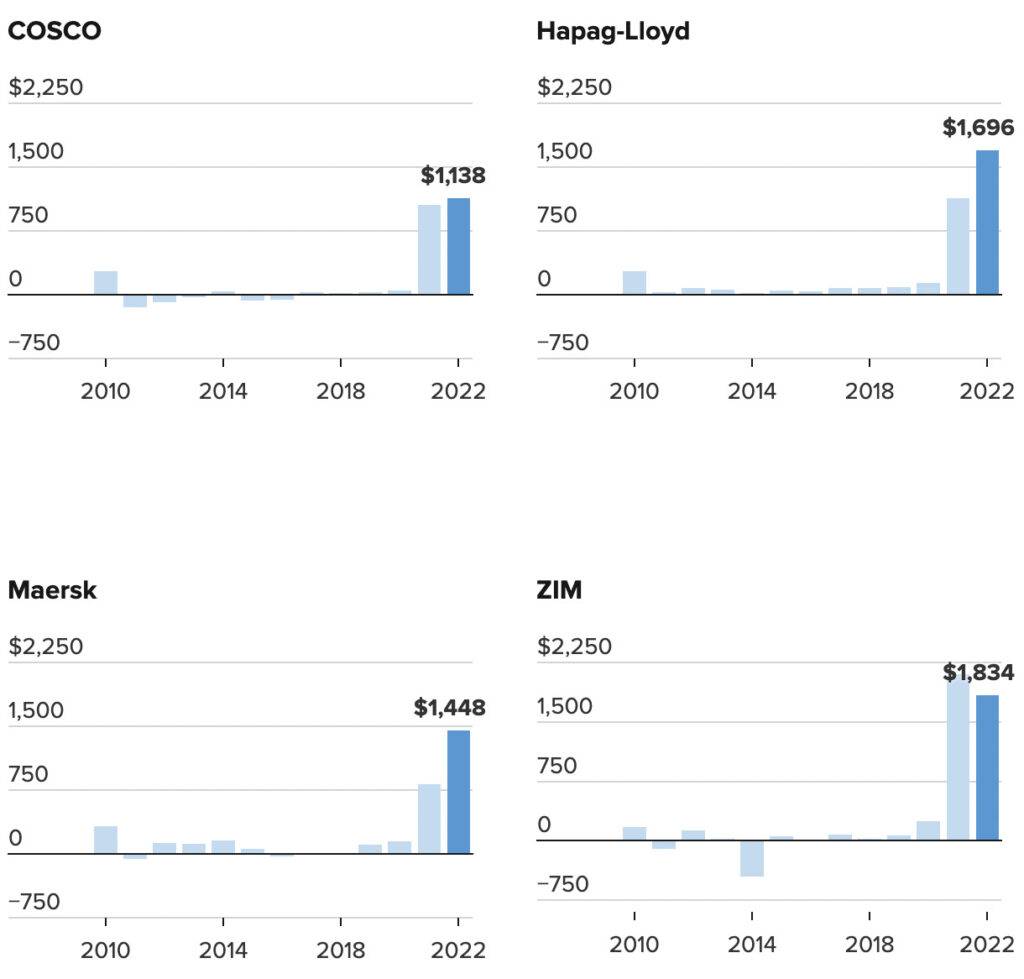 The shift from a supply chain that was struggling to keep up with pandemic-related demand to a current environment of weak demand and an oversupply of ships and containers highlights the potential for a prolonged downturn in the global economy. Central banks, including the Federal Reserve, are raising interest rates to fight inflation, which is causing a decrease in supply chain prices that had been at record levels. However, this monetary policy approach also carries the risk of turning into a recession. CEO's have begun to express concerns about the risk of a recession and signs of a weaker consumer and slowing sales, but the Fed is expected to maintain a higher interest rate policy. The market is uncertain if the Fed can lower inflation without causing a negative impact on the economy. Xeneta data shows that 85% of customers plan to decrease ocean freight spending in 2023 and 42% expect their volumes to remain similar to 2022, suggesting a further decline in cargo volumes. Additionally, Chinese government's "Zero Covid" policy and delays in the delivery of raw materials and products by truck, along with early manufacturing closures, are also impacting logistics windows for shippers.
According to Joe Monaghan, CEO of Worldwide Logistics Group, orders and volumes are significantly down and vessel utilization is also down despite the large number of canceled sailings. Despite the cut in vessel capacity from increased canceled sailings, ocean freight prices continue to decrease. According to Freightos, Asia-U.S. West Coast prices fell 26% to $1,426/FEU, which is 90% lower than the same time last year. Asia-U.S. East Coast prices decreased 19% to $3,723/FEU and are 78% lower than rates for this week last year. Asia-N. Europe prices fell 2% to $3,974/FEU, and are 73% lower than rates for this week last year. Easing fuel prices are relieving some pressure on container rates and the U.S. East Coast has still seen gains compared to the pre-Covid market as more Asian trade has shifted there. However, with the sustained decrease in orders, global container volumes have fallen 9.3% year over year, leading to an overcapacity situation. Christian Roeloffs, CEO of Container xChange, predicts that the decrease in demand will further impact freight prices and that there is a high possibility of an all-out price war in 2023 due to ample capacity in both vessels and containers, leading to market consolidation and prices dropping to almost variable costs.
Sourcex: CNBC